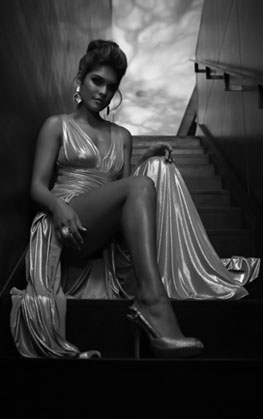 Body contouring in NYC involves a slew of plastic surgery procedures to address various aesthetic concerns. Having aesthetic surgery enhances one's appearance and boosts self-esteem and self-confidence. The plastic surgery market has grown rapidly in recent years and expanded to include a wide variety of procedures to enhance almost any area of the body. According to a recent Technavio report, the global cosmetic surgery market will grow at a rapid pace and achieve a CAGR of close to 7% over the forecast period 2016-2020. The report identifies the leading players in the plastic surgery market as Cynosure, ZELTIQ Aesthetics, Allergan Inc., Merz Pharma, Galderma, and Valeant Pharmaceuticals.
The Technavio report provides a detailed segmentation of the market by various procedures, products, and geographical areas. Plastic surgery procedures include surgical and non-surgical options. Surgical procedures are further sub-segmented into:
Liposuction
Nasal surgery
Breast augmentation
Eyelid surgery
Tummy tucks
Body sculpting in New York City is performed by surgeons who are specially trained in using both minimally-invasive and noninvasive modalities to provide the best results. Cynosure's minimally-invasive Smartlipo Triplex laser assisted workstation has made liposuction easier, quicker and safer on any area of the body. Its advanced technology is designed to target trouble spots, eliminate stubborn fat, and tighten the skin for superior results with less pain and recovery downtime than traditional liposuction. This workstation comes with intelligent delivery systems to monitor the delivery of energy and prevent overtreatment.
ASPS data show that the noninvasive procedures to eliminate fat and tighten the skin are gaining popularity. A noninvasive body contouring option, Coolsculpting in NYC allows men and women to get rid of stubborn fat without needles or scars. Developed by ZELTIQ Aesthetics, the CoolSculpting device delivers precisely controlled cooling to gently and effectively target the fat cells underneath the skin, while leaving the skin itself unaffected.
According to the American Society of Plastic Surgeons (ASPS) annual plastic surgery procedural statistics, breast augmentation was the most popular procedure in 2017. Women choose to undergo breast augmentation in NYC for different reasons such as to enhance the breast volume, to correct breasts that differ in size and shape, and to reshape the breasts making them firmer and rounder.
In terms of geographic areas, North America and Europe dominate the plastic surgery market due to rising aging population and high adoption rates of aesthetic products. The U.S. represents the largest market for plastic surgery followed by Canada in North America. High disposable income is one of the significant factors driving America's market growth. Moreover, the rising cases of obesity in the region are also expected to contribute to the growth of this market until the end of 2020.