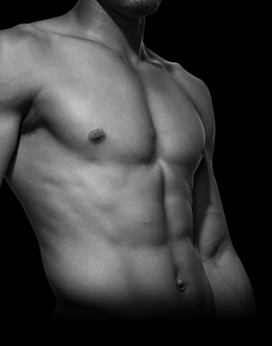 Masculine makeovers are a new rising trend in the cosmetic surgery world with an increasing number of men choosing to enhance their looks via aesthetic procedures. One of the main reasons why men undergo cosmetic surgery is the tough competition they face at the workplace with looks being one of the factors that contribute to their appeal as a prospective employee. A youthful appearance gives an energetic look which is advantageous when one has to compete with young people at the workplace. Of course, age takes a toll on men's appearance when they move to their 40s and 50s and maintaining a youthful look really matters when it comes to maintaining relationships. This becomes more important when planning to begin new ones. Moreover, improved looks tend to improve one's self-esteem and confidence.
Reports from the American Society for Aesthetic Plastic Surgery says liposuction was the top male surgical procedure performed in the country in 2014, and nose surgery, eyelid surgery, breast reduction and facelift are next in the list. Non-surgical procedures such as Botox and hyaluronic acid are also quite popular. According to the American Society of Plastic Surgeons, "Male plastic surgery rates have significantly increased since 2000, and the notion that cosmetic procedures are just for women no longer exists."
Unlike in the past, more men seek cosmetic surgery to achieve a more youthful look, improve their self-image and feel better about their appearance. More male celebrities are starting to feel comfortable talking about the procedures they have undergone. However, surgeons say that not all men want to reveal the fact that they have had a procedure done.
According to the ASAPS, since 1997 there is a 273 percent increase in the number of men taking up cosmetic procedures. Male patients note improved self-esteem as one of the top three reasons to have facial plastic surgery.
The "selfie" trend in social media is another factor that reinforces the desire to look more attractive and youthful. Modern masculinity is not about manly looks alone, it is also about looking fit, well-groomed, and youthful, thanks to the cosmetic surgery possibilities that help men meet their varied aesthetic goals. In this age, when skilled and experienced surgeons utilize advanced techniques that blend safety with efficiency to offer the desired aesthetic results in minimal downtime, it is no wonder that there is a marked increase in masculine makeovers.