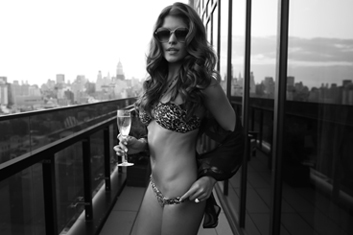 People who are dreaming of a way to eliminate few pounds from problematic areas such as the tummy, thigh and neck but are feared of the surgery could definitely take a good look at some of the non invasive fat reduction procedures. Body contouring NYC includes non-invasive treatments that help to get rid of excess fat using non-surgical techniques. The main focus of this treatment is to remove the excess fat that is resistant to diet and exercise. The benefits of these procedures are that they have fewer side effects, less complicated, less time consuming and offer better results compared to invasive techniques. Therefore, there is an increased demand among consumers for non-invasive fat reduction devices.
According to Technavio's market research analyst, the global non-invasive fat reduction devices market will grow at an impressive CAGR of around 27% during the forecast period 2016-2020. This is due to the advances in technology which act as a key driver for market growth and the increasing demand among both the men and women. These procedures are performed by specialized and experienced doctors, especially plastic surgeons and dermatologists.
The latest non-invasive fat reduction procedures are becoming popular as lack of stringent environment and advances in technology makes many of the population go for these procedures. They are looking for a perfect appearance which can be achieved by these non-invasive procedures by getting rid of the stubborn body fat. All these factors propel the growth of the market, for example:- The procedures that use newer technology, such as cryolipolysis or CoolSculpting in NYC, uses controlled cooling to eliminate excess fat from lower and other abdominal regions with lesser side-effects. However, the high cost involved is estimated to be the major restraining factor for the growth of global market.
The global non-invasive fat reduction market is segmented on the basis of technology, end-user, key vendor and geography. Based on technology, the market is segmented into radiofrequency energy liposuction, ultrasound energy liposuction, and cryolipolysis.
The market is segmented into cosmetology clinics and multi-specialty hospitals on the basis of end-users and the leading vendors in the market are:
Syneron Medical
ZELTIQ Aesthetics
Cynosure
Solta Medical
Other prominent vendors in the market include BTL INDUSTRIES, Cocoon Medical, Chromogenex, Invasix Aesthetic Solutions, Thermi, and VENUS CONCEPT. These vendors are establishing state-of-the-art research facilities to develop new products and are also expanding their operations through strategic collaborations as it will help them to boost their hold over the market.
Based on geography, the market is segmented into North America, Europe, Asia Pacific, Latin America, and Middle East & Africa. North America dominates the global non-invasive body contouring fat reduction market. Here unhealthy eating habits that include junk foods and consumption of red meat has resulted in obesity affecting a large number of the population, and the need for fat reduction procedures. Europe is a potential market for non-invasive fat reduction treatment whereas Asia Pacific is an emerging market for these procedures.