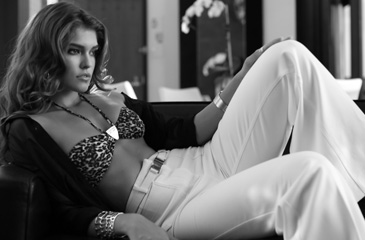 The number of men and women opting to have body contouring in NYC has increased over the years. Pain after plastic surgery is inevitable and even minimally invasive procedures involve some sort of discomfort. Plastic surgeons prescribe pain killers or opioid medications to suppress post-operative pain. However, over-prescription can lead to opioid addiction with disastrous consequences.
Plastic surgeons need to take steps to manage opioid addiction risk in plastic surgery patients. According to a special topic paper published by the American Society of Plastic Surgeons (ASPS) in 2017, surgeon opioid prescribing practices contribute to the opioid addiction crisis. Rapper Kayne West's experience shows how important it is for plastic surgeons to improve pain medication prescription practices.
West recently revealed that he got liposuction in 2016 because he didn't want to be called fat, and that he got addicted to opioids after the procedure. This eventually led to a mental breakdown. He said that he had been taking two pills a day before the procedure and was prescribed seven pills when he left hospital.
According to a 2017 CNN report, opioid addiction rates surged to nearly 500% in past seven years. Medscape had also reported on new research last year which found that patients are usually prescribed more opioids to treat postoperative pain than they end up using, and few store or dispose of the drugs appropriately, increasing the risk for misuse and overdose through diversion.
"Risk factors for persistent opioid use include previous substance use disorders, mental health problems such as anxiety or depression, female sex and low socioeconomic status. Patients with chronic pain who are already taking opioids are at higher risk of complications or death after major surgery and incur higher health care costs," says ASPS.
To reduce risk of complications, patients should be given with proper guidance. The study published by ASPS recommends that plastic surgeons identify their patient's risk of developing drug use disorders. Patients should be counseled, made to understand the risks of opioid overuse, and advised to use pain medications cautiously.
The Centers for Disease Control and Prevention (CDC) says that healthcare providers have an important role in offering safer and more effective pain treatment and has put forward the following recommendations for prescribing opioids:
Use opioids only when benefits are likely to outweigh risks.
Start with the lowest effective dose of immediate-release opioids. For acute pain, prescribe only the number of days that the pain is expected to be severe enough to require opioids.
Reassess benefits and risks if considering dose increases.
Use state-based prescription drug monitoring programs (PDMPs) which help identify patients at risk of addiction or overdose.
Plastic surgery practices in NYC help patients manage post-surgical pain using a safe alternative to opioid medications – the On-Q PainBuster pain relief system. This innovative solution keeps other pain management options such as opioid analgesics and nerve blocks from compromising surgical success and the patient experience. For instance, the ON-Q PainBuster pain relief system is used for tummy tuck in NYC to help patients recover quickly from the procedure. The On-Q pump delivers local anesthetic continuously to the treatment site slowly so that there is no pain for the first five days. The use of this non-narcotic automatic pump significantly reduces downtime from two weeks to 10 days, improves mobility, and speeds up return to normalcy
Other techniques surgeons use to manage post-operative pain after plastic surgery include non-narcotic medications and anti-inflammatory medications and local treatments such as massage and hot and cold therapy to improve blood circulation and reduce swelling.
Plastic surgeons must recognize their patients' risk of developing opioid use disorders and that the opioids they prescribe may be diverted to non-medical use. This understanding can improve prescribing practices and patient safety. Educating patients about proper storage and disposal of opioid medications can help to reduce the risk of persistent opioid use or diversion, says ASPS.