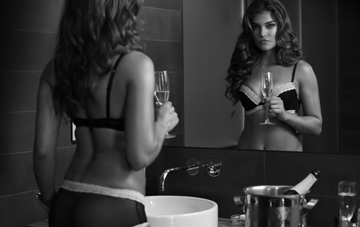 New York City liposuction is a body sculpting treatment for men and women looking to improve their appearance by getting rid of stubborn fat. Also referred to as lipoplasty, this cosmetic surgical procedure involves liquefying and suctioning off excess fat from areas such as the thighs, hips and buttocks, abdomen and waist, cheeks, chin and neck, upper and back of the arms, knees, chest area, flanks, and calves.
Market research analysts report that the global market for liposuction devices is growing at a rapid pace. Technavio predicts that this market will expand at a CAGR of more than 8% by 2024. The rising demand for body contouring procedure among both men and women is believed to be the main driving force of liposuction surgery devices market. According to Research Nester, North America is the biggest market for the liposuction surgery devices and is expected to hold its position in next five years.
The development of technologically advanced body contouring devices has fuelled the demand for lipoplasty. Innovative minimally invasive and non-invasive procedures allow plastic surgeons to remove a large number of fat cells with minimal blood loss, risk, discomfort and short recovery periods. For instance, such advanced techniques for fat removal and fat transfer in NYC include Smartlipo, Vaserlipo, CoolSculpting, Bodytite, Liposonix and others.
Lipo is also popular for its use in fat transfer treatments, where unwanted fat cells are removed from one area of the body, purified, and injected into another area to improve volume and contour. Brazilian butt surgery is performed using this technique.
The liposuction surgery devices market is segmented based on product type, technology and end user. Based on product type the devices are segmented into following:
Stand-alone liposuction surgery devices
Portable liposuction surgery devices
Based on technology, this market constitutes the following:
Suction-Assisted Liposuction: standard method using a cannula attached to vacuum device
Ultrasound-Assisted Liposuction: uses ultrasound energy to melt fat
Laser-Assisted Liposuction: uses a laser-enabled micro cannula to liquefy fat
Water-Assisted Liposuction: uses a thin fan-shaped water beam, which loosens the structure of the fat tissue for removal with a cannula
Twin Cannula-Assisted Liposuction: uses a tube-within-a-tube so that the patient's other tissues are not affected on each stroke
Tumescent Liposuction: involves injection of a large volume of a local anesthetic, eliminating the need for both general anesthesia and intravenous narcotics and sedatives while minimizing blood loss
RF-Assisted Liposuction: uses radio frequency (RF) energy to remove fat and tighten the skin
Aspirator Devices: eliminating adipose tissues through liposuction
End users of body contouring devices are: hospitals, ambulatory surgical centers and cosmetic surgical centers. The quest for new technologies will impact the growth of the liposuction market. Key players in the lipo device market include Cynosure Inc and Zeltiq Aesthetics Inc.