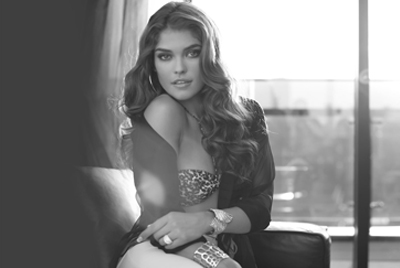 Body contouring in NYC has been growing in popularity as an effective option to treat stubborn fat pockets, sagging skin and cellulite that are resistant to even stringent diets and rigorous exercise. With the rise of social media and a plethora of scientific and practical breakthroughs, industry experts have predicted that many new procedures will drive the aesthetic market in 2019. Real Self's recently published 2019 Aesthetics Trend Report and 2019 Aesthetic watch list noted that consumer interest in minimally invasive cosmetic treatments outpaced interest in surgical treatments last year (CISION PR Newswire).
RealSelf's 2018 Aesthetics Trend Report was compiled by analyzing user behavior trends of U.S. consumers researching on RealSelf that year. RealSelf's 2019 report discusses trends that RealSelf analysts and medical experts predict would be big in 2019. Here are the trends featured in RealSelf's 2019 aesthetic watch list:
The Year of the Toxins: This year, there was a lot of interest in preventative treatments and "baby Botox". Though Botox smoothes wrinkles and fights early signs of aging, results are temporary. In 2018, it was reported that millennials in their 20s and 30s are staying ahead of the game by choosing to have preventative Botox to keep wrinkles from forming in the first place. According to RealSelf's latest report, interest in Botox is increasing the fastest among 18- to 24-year-old RealSelf users. While Botox is leading the neuromodulator market today, it could face competition from new entrants such as Revance and Evolus.
Less Invasive Alternatives to Traditional Procedures: RealSelf's survey indicates that there is a growing demand for nonsurgical treatments that are less invasive. Unlike traditional surgery with long downtimes, less invasive alternatives allow patients to quickly return to normal routine. Emsculpt, stimulates forced muscle contractions to cause muscle growth, is being touted as first nonsurgical buttock toning procedure. Another example is off-label use of fillers such as Sculptra Aesthetic. This FDA-approved to treat facial wrinkles saw 31 percent interest growth on RealSelf last year, and the report notes that many physicians are now using the injectable for buttock augmentation.
Expanded Conversations about Modern Beauty: Social media posts by celebrities and other influencers about their real-life treatment experiences have reduced the stigma around the cosmetic procedures. People are now exposed to more information about advancements in technology and techniques, and now have the ability to choose procedures that can provide them with the best results.
The desire for "instant gratification" is one of the key drivers of the demand for nonsurgical cosmetic treatments. People look for immediate results like a lunch hour transformation or better. Another catalyst in the quest for instant gratification is the selfie trend. Most social media users, especially millennials, have become more image-conscious than ever before and want to look good in every selfie they click. Fox News recently reported that "selfie awareness" is pushing people to take it one step further by undergoing aesthetics procedures to alter their looks. KYBELLA in NYC, a popular nonsurgical treatment, is an ideal option for people looking to resolve a double chin and look good in their selfies.