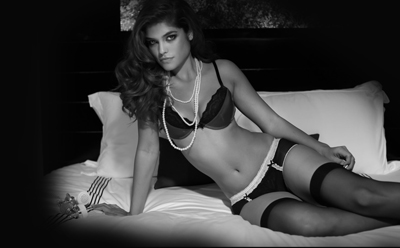 Excess stubborn fat deposits that have a negative impact on your overall body contour can be successfully removed through plastic surgery procedures such as liposuction. People don't mind going under the knife to get the well-sculpted body of their dreams. However, with the advent of non-surgical fat reduction procedures that offer impressive results similar to surgical treatment and with lesser downtime, more people have switched to this option.
According to an ASAPS report, non-surgical fat reduction procedures showed an impressive rise in popularity last year. A noticeable forty-three percent hike in such procedures was seen since 2013. Interestingly, the findings reveal that 2014 was the first time ever when over 100,000 non-surgical fat reduction procedures were carried out in a single year.
An ASAPS official commented on the trend saying, "Nonsurgical fat reduction is a new frontier in the realm of cosmetic procedures. The rise in its popularity is indicative of the public's desire for nonsurgical alternatives in lieu of their invasive counterparts. Due to the technological advancement and efficacy of nonsurgical fat reduction devices, it's not surprising that more people are opting to freeze or melt away stubborn body fat in the comfort of their surgeon's office as opposed to undergoing surgery; however it must be noted the results aren't the same. Not everyone is a candidate for nonsurgical treatment as well. Many will still be better served from a surgical approach to include liposuction."
Considering the non-surgical options for fat reduction, one of the most popular and widely performed is CoolSculpting. The procedure uses cooling technology to freeze the targeted fat cells and eliminate them naturally through the body's metabolic process. Sources say over 1.5 million people have utilized the possibilities of CoolSculpting so far worldwide. FDA has cleared it for noninvasive fat reduction in the abdomen, flank and thighs that are otherwise hard to treat fat areas.
Highlights of the treatment include:
Surrounding tissues are not harmed
Natural, controlled elimination of fat cells
There are reports of 95% patient satisfaction rate
Results as early as three weeks after their session
Dramatic results within 1-3 months after treatment
However, the fact remains that it doesn't work for large amounts of fat, which could be typically better dealt with by liposuction. The ASAPS official said "It's not meant for weight loss, it's meant for contour changes." Such advanced procedures that don't demand going under the knife to achieve aesthetic improvements are likely to be embraced by more and more individuals looking for an improved body shape.