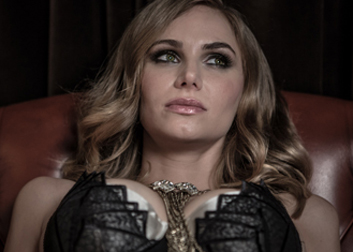 Breast augmentation in New York City is one of the most popular cosmetic procedures preferred by women who want to improve their breast size and shape. The procedure enhances breast volume, corrects asymmetry, and reshapes breasts that have lost volume and firmness. For augmentations, FDA-approved breast implants are used. NYC plastic surgery practices offer various breast implant options such as saline, silicone, gummy bear and IDEAL to enhance the bust line. According to a PR published in digitaljournal.com, a report titled "Global Market Study on Breast Implants: Silicone Breast Implants to Witness Highest Growth During 2017-2024," says silicone implants are more widely preferred than saline breast implants.
According to the report, with growing awareness about breast implants among patients, the demand for small breast implants is gaining higher ground than their large counterparts. Higher popularity of small breast implants can be attributed to their ability to provide a greater athletic and supple look. Silicone breast implants are recognized for providing the appearance of natural breast tissue.
Two types of implants are most commonly used for breast augmentation, silicone and saline implants. These implants come in different sizes and shapes in the market, and the most appropriate one is chosen in keeping with the patient's requirements. According to the ASPS, silicone implants were used in 87%, and saline implants in 13% of all breast augmentations performed in 2017. This is because with silicone-gel breast implants, there is less wrinkling or rippling, and more importantly, they offer natural-looking outcomes. If the implant leaks or ruptures at some point of time, then it must be replaced.
The demand for silicone breast implants will witness significant increase and continue to be so in the near future. Prominent players in the breast implants market are constantly focusing on optimizing the weight of silicone breast implants to limit the chances of sagging. Gummy bear implants or highly cohesive gel implants are also expected to witness huge demand due to their high strength and stability. These implants are less likely to wrinkle, fold or ripple. As they are filled with thick silicone gel, chances for leakage are minimal.
According to the above-mentioned report, apart from breast implants, fat transfer breast augmentation is another procedure that is gaining immense popularity in the breast implants market in recent years. Yet another innovative procedure, composite breast augmentation, also called LipoImplant augmentation, adds a new dimension to the breast augmentation surgery, providing an overall softer and more natural look for the breasts. This procedure includes fat grafting along with the use of implants for the augmentation purpose. Fat grafting helps with concealing the implant or adjusting the size and shape to resolve imperfections if any, and thus improves the results. Fat grafting NYC is performed at reputable plastic surgery facilities in New York City, where plastic surgeons focus on providing customized aesthetic results for their patients.
Another report from RESEARCHANDMARKETS says that "The market for breast implants has witnessed remarkable growth opportunities in North America. Factors such as increasing focus of market players in the US and Canada, and rising prevalence of breast cancer in Mexico are likely to boost the growth of breast implants market in North America."
However, there are certain factors that could hinder the growth of the breast implant market. The most common complications associated with breast implants are capsular contracture, reoperation, implant removal, and rupture or deflation of the implant. These complications along with the high cost of breast implants could restrain the market growth. Earlier, concern regarding ruptured silicone-filled implants was raised but recent studies report that silicone implants do not increase the risk of health problems, and they have been approved by the US Food and Drug Administration for use since 2006. This may be another fact that has made silicone implants a more preferred option.
To have a safe and efficient breast augmentation in New York City, choose an AAAASF-accredited plastic surgery practice that has experienced plastic surgeons to perform the procedure without complications and risks. A good surgeon would first determine whether you are a candidate for the procedure and only then recommend the surgery. They use advanced techniques to provide safe treatment and attractive outcomes.