Valentine's day is around the corner and it is time for you to look your best on this V-day. Looking beautiful and attractive and having a good physique will help enhance yourself-image and boost confidence. However, rigorous exercise and strict diet sometimes do not help in reducing weight within a short period of time. As you age, the collagen that keeps your skin smooth and youthful begins to dissipate. Without collagen, the lips can become dull, lose volume and leave you with an older, thinner appearance. A quick fix for these issues is to consider plastic surgery in NYC. So, here are some cosmetic surgery procedures that you can consider to look beautiful on Valentine's day.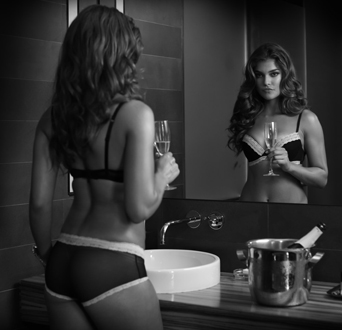 Breast augmentation: This procedure helps enhance the size and contour of your breasts. It helps to improve the bust line, corrects asymmetrical breasts, and reshapes breasts that have lost volume. To improve the bust area, there are many types of implants available like saline-filled implants, silicone gel-filled implants, gummy bear implants, and IDEAL implants. All of these provide a natural and fuller look to your breasts. These implants come in different sizes and shapes like tear drops, textured, smooth surface and so on. Another option is composite breast augmentation that uses fat transfer to provide a natural look and feel.
Face lift: This procedure helps to look more youthful and beautiful and restore a natural, vibrant appearance. Plastic surgery in NYC offers surgical, mini, lower or mid facelift or less invasive procedures that can make your face look tighter, firmer and fresher.
Neck lift: Many women face the problem of deep lines and sagging skin in the neck area. This could be due to ageing or weight loss. There are various procedures to correct the neck area like Cervicoplasty that removes excess skin from the neck, Platysmaplasty that removes or makes changes in your neck muscles, liposuction that eliminates excess fat deposits, and Botox injections that address the horizontal lines or bands on the neck. You can also try Kybella, an FDA-approved injectable treatment to correct your double chin. All these procedures help to achieve a slender youthful-looking neck.
Blepharoplasty: If you have sagging eyelids and eyebrows, then you must consider this procedure to correct them. In this procedure, excess skin and fat from the upper and lower lid areas are removed and the skin tightened to make you look young and beautiful.
Brazilian butt lift: Brazilian butt lift procedure is done to get a curvier posterior. This is a combination of liposuction as well as fat grafting where excess fat from areas like the lower back or hips or flanks is extracted, purified and injected back into the buttocks area to enhance volume.
All of these procedures ensure optimum results with minimally invasive procedures and quick recovery. Patients can quickly resume their daily activities in a few weeks' time. Plastic surgery in NYC offers customized solutions according to unique patient demands. If you are considering any of these procedures, choose an accredited plastic surgeon who can ensure a safe and comfortable treatment experience.