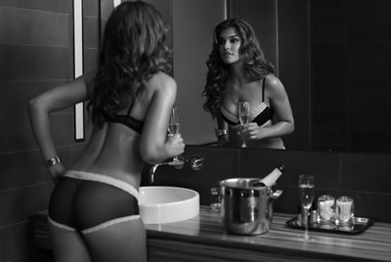 Most people have a holiday wish list and go all out to turn it into a reality. This is when people go ice skating or take a flight to a far-away land or simply get together with family and friends. But when it comes to business, the holiday season is the best time for plastic surgeons! According to one study, one-third of any plastic surgery happens in the last quarter of the year. The holidays give people ample time to heal and recover from the procedures like Brazilian butt augmentation or breast augmentation or a tummy tuck in NYC. Moreover, the holiday season is the best time to get your desired cosmetic procedure done without your colleagues noticing it.
Though plastic surgery is a big business throughout the year, with people spending as much as $16 billion on cosmetic procedures, the holiday season is when most people prefer getting alterations done. During a non-holiday season, it is difficult to stay indoors for the post-op healing process. This makes winter an attractive season for plastic surgery as it is easier to stay indoors and be comfortable. Plastic surgery procedures are very demanding on the body and involve certain risks. Therefore, to achieve the best results, surgeons stress the need for rest to facilitate smooth recovery. Staying indoors is necessary to avoid exposure to the direct sunlight, which can affect the outcomes of the operation directly. Harmful UVA and UVB rays can negatively affect the skin and can darken the scars. Fall and winter are considered the ideal for cosmetic procedure as there is less exposure to the sun during these seasons.
People gift themselves plastic surgery or their spouses may gift them a treatment. This is a gift that will make people feel really good about themselves. According to the American Society of Plastic Surgeons (ASPS), plastic surgery has become a popular holiday gift. An ASPS survey revealed that 27% of women respondents and 1 in 5 men would like to be gifted a cosmetic surgical procedure. Procedures that topped wish lists of those surveyed were: liposuction (17%), tummy tucks (11%), facelifts (11%) and Botox/fillers (11%).
A November 2017 report from the ASPS listed the aesthetic procedures that stand out during the holidays as:
Botox
Laser skin rejuvenation
CoolSculpting
Liposuction
Abdominoplasty
Breast augmentation
Breast reduction
Brazilian butt augmentation
Facelift
Necklift
Mommy makeover
When gifting a treatment, you need to makes sure that you are doing it diligently and make certain that the receiver is happy to get it. ASPS recommends that you go by the following rules if you are considering plastic surgery as a gift:
Discuss it in advance with the person for whom the gift is intended. If they have mentioned it before, they may be interested in at least obtaining additional information about that procedure via an initial consultation.
Choose a plastic surgeon only after doing thoroughly research. Make a list of qualified and experienced and surgeons who your loved one can choose from and consult.
Make sure that your loved one is aware of the benefits as well as the risks and potential complications of plastic surgery so that he/she can make an informed decision.
If you are giving a gift card, pre-paying for a treatment your loved one regularly gets would be a good idea.
The holidays have ended but that doesn't mean it is late to gift yourself that look you deserve. If you are considering body sculpting in New York City, approach an AAAASF-accredited plastic surgery practice with expert surgeons to transform your appearance and boost your self-confidence.