A double chin is caused by factors such as aging, diet and genetics. In a 2017 survey commissioned by Allergan, 47% of the respondents reported being bothered by the appearance of the area underneath their chin, while 49% said the area under their chins negatively impacted their appearance. Getting rid of excess fat under the chin is now easy with clinically-proven Kybella in NYC, a non-surgical fat zapping solution that literally dissolves fat in the submental region. Ideal for men and women, this injection eliminates a double chin by effectively dissolving submental fat.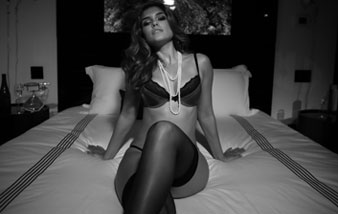 The active ingredient in Kybella injection, deoxycholic acid dissolves fat, permitting plastic surgeons to resculpt the chin area without surgery. FDA approved, Kybella is ideal for the reduction of moderate to severe fat deposits under the chin. This injection is effective for small areas as it directly targets the fat cells in the treatment site. Kybella can also improve the overall contour of the neck and jaw line.
Key benefits of this procedure include
No anesthesia
Permanent results
Minimal pain
Some mild skin tightening effects
Minimal downtime
Candidates can also enjoy faster recovery with only minimal bruising, swelling, downtime and discomfort. The right candidate for the procedure is the one with consolidated fat deposits and fullness underneath the chin. People with loose and hanging skin are not suitable candidates for this treatment.
A single treatment consists of up to a maximum of 50 injections, 0.2 mL each, and spaced 1 cm apart. Each in-office KYBELLA treatment session takes only 15-20 minutes, with injections taking only 5 minutes. With 2 to 4 treatments, patients can experience visible contouring of their chin profile, while up to 6 treatments may be necessary for optimal results. Visible results can be seen 3-4 weeks after the procedure. Plastic surgeons in NYC recommend avoiding strenuous activity for the first 48 hours after the procedure. For better results, it is important for the procedure to be performed by an experienced plastic surgeon. Getting this double chin treatment in an AAAASF-accredited plastic surgery would ensure compliance with the highest standards of care and patient safety.