The love handles or flanks are one of the common areas for fat accumulation in both men and women. This stubborn and unwanted fat is caused by factors such as weight gain, hormonal changes, aging, genetics and pregnancy, and usually fails to respond to even strenuous diets and exercise. Fortunately, liposuction is a proven way to get rid of this excess fat. Today, there are an array of minimally invasive techniques that allow liposuction to be performed as an outpatient procedure under local anesthesia. In addition removing unwanted fat, nonsurgical procedures offer amazing skin tightening effects and also come with short downtime, minimal scarring and quick recovery. One of the most innovative options, BodyTite uses patented RFAL™ (radiofrequency assisted liposuction) technology to address stubborn fat, tighten skin, and reshape your physique. In fact, leading NYC plastic surgery centers offer love handles liposuction using BodyTite.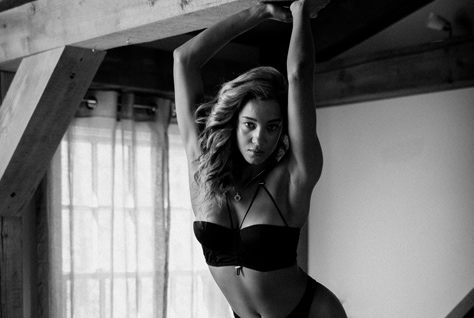 Performed by well-trained and experienced plastic surgeons, BodyTite love handles liposuction removes stubborn fat deposits in the flanks to result in a trimmer, well-shaped midsection – without invasive surgery or scars. The FDA-approved modality delivers RF energy to liquefy subcutaneous fat so that it can be easily removed, coagulates the blood vessels, and firms the skin, while leaving the surrounding tissues unharmed. The use of local anesthesia lower risks and promotes faster recovery. Any discomfort can be managed with the medications prescribed by the surgeon.
BodyTite liposuction delivers surgical quality results and provides 40% more skin tightening than traditional liposuction treatment. Though the procedure offers many benefits like shorter recovery time, results are patient specific and completely depend on the treatment area and amount of fat removed. For instance, larger areas will require a longer recovery time. Generally, most patients recover in four to six weeks post BodyTite love handle liposuction.
Like any other body contouring procedure, BodyTite also poses minor and temporary side effects such as mild bruising and swelling. For smooth, faster recovery, surgeons advise patients to follow certain guidelines. You will be asked to take rest in the initial days following love handle liposuction. Light walking is recommended one day after the surgery. Wearing the compression garment as advised by your surgeon will help reduce swelling and optimize results.
The initial results of BodyTite love handle liposuction can be seen immediately and the best results, after 6-12 weeks. You may be able to get back to a desk job in 3-5 days and resume light exercises in about a week to 10 days, and more intensive workouts over the next 2-3 weeks. Again, this can vary based on the extent of area treated.
The key benefits of love handles liposuction in New York are:
Minimally invasive
Requires only local anesthesia or light sedation
Significant fat reduction and body firming
Controlled heat generation
Visible skin tightening through renewed collagen production
Reduced surgical trauma and the risk of any thermal or heat injuries
Takes only 30-45 minutes and is virtually painless
Short downtime, does not require overnight stay
Quick healing and less scarring
No lumpy irregularities
BodyTite treats deep fat (up to 50 mm), controls heating so that large volume contraction is consistent, avoids over-treatment or under-treatment, and allows focused treatment of all large volume areas. The outcome is a smooth, attractive and natural looking physique.
However, only ideal candidates can get the most out of BodyTite liposuction. Your surgeon will perform a thorough evaluation at the consultation to make sure that you are a good candidate for the treatment. Generally, the right candidate for BodyTite love handles liposuction is a young, healthy person with good quality skin and unwanted bulges of fat in flanks.
If you are considering BodyTite in NYC, find an AAAASF accredited plastic surgery practice that has surgeons who are experts in performing in this RF-based body contouring procedure. The success of this treatment largely depends on having it performed by a well-trained, skilled and experienced plastic surgeon. With the right surgeon and staff, you can also expect customized treatment and comprehensive care until complete recovery.