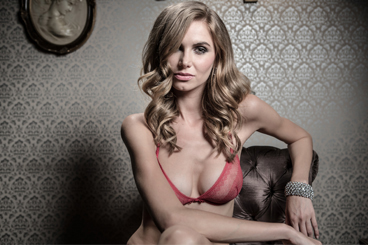 Breast augmentation in New York City is the most common procedures among women. The American Society of Plastic Surgeons (ASPS) reported that it was the most frequently performed procedure in 2016. With this growing number of breast augmentation procedures each year, more and more women are seeking information about breastfeeding. One common question is whether they can breastfeed with implants.
The answer is yes, it is possible to breastfeed with implants. However, this depends upon certain factors such as the type of surgery, incision and other conditions. Women who have undergone mastectomy or implant breast reconstruction cannot breastfeed because the milk ducts in the breast tissue are removed. According to an Institute of Medicine (IOM) report, some mothers with implants may find it difficult to produce an adequate milk supply. Some other factors that breastfeeding with implants depends on are:
Surgery type
Placement of the implants
Whether there is any scarring in the milk ducts, and
How much functional glandular tissue is present both before and after the procedure
A woman's ability to nurse will not get affected through breast augmentation, because normally all of the natural breast tissue is kept in front of the implant. An incision made across or around the dark area around your nipples can cause nerve damage in this area. Nerves, milk ducts, and milk glands can be damaged and injured nerves can decrease the feeling in your nipple area which may reduce your let-down response.
Implant location is also an important factor that can affect your ability to nurse your baby. Breast implants may be inserted under the chest muscles or between the chest muscles and the breast tissues. Placing them under the muscles may avoid damage to your nerves and milk ducts and prevent the mixing of silicone with breast milk. Damage to breast tissues may be reduced by making the incisions under the breast through the fatty tissues. Ask your plastic surgeon about this in more detail at the consultation.
According to ASPS report, breast augmentation is performed using implants where silicone implants were used in 84% and saline implants in 16% of all augmentation procedure in 2016. Some healthcare providers say it is alright to breastfeed if you have silicone implants. Many organizations state that even if implant leaks, there is no evidence that the presence of a breast implant can harm a breastfed baby. Some researchers have found that inflammation and health issues can be triggered when silicone devices are inside the body. Till now, it's not clear how this could affect a breastfed baby. If you don't want to take any risk then it's better to wait until you have weaned your last child to undergo surgery.
In NYC, breast augmentation is performed under AAAASF accreted plastic surgery practice, to have a safe and effective procedure. Such practices would have experienced and skilled plastic surgeon who can correctly place implants for the best outcomes and provide satisfactory answers to your questions.