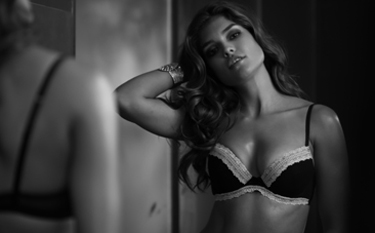 A slew of new aesthetic concerns have cropped up as society evolves and becomes more sophisticated overtime. "Tech Neck" is a condition that developed with the overuse of technical devices such as mobiles, tablets and other technical devices. Repetitively leaning your head downwards to look at your technical device leads to wrinkles on the delicate skin on your neck, causing signs of aging more quickly than ever before. Fortunately, NYC plastic surgery practices offer effective solutions to address this concern. In addition to a neck lift surgery which is often a key component of a facelift in NYC, they offer innovative noninvasive options for those dreaded tech lines.
People spend over three hours a day looking down at their technical devices, which leads to the premature of aging of the neck. Can you prevent tech neck? The answer to this question is 'yes'. To prevent tech neck wrinkles, make an effort to maintain good posture, that is, instead of looking down at your smartphone, bring the device to your eye level to reduce the strain on your spine and neck. Practice keeping your head at a 0 degree angle. Another way is to ensure that your neck is included in your facial skin care routine-your neck needs the same kind of skin care that your face requires. However, if you happen to develop those wrinkles on the neck, don't worry as New York City plastic surgery practices offer many solutions:
Neck lift: A neck lift can help to restore the youthful appearance of the neck. Based on the extent of laxity and correction required, your surgeon will determine the approach that will best meet your needs. When performed along with a facelift in NYC, the procedure can bring about a positive change in your appearance. There are also procedures to remove excess skin from the neck, and even remove or makes changes in the neck muscles. To learn more about this combination treatment, check out this blog.
Liposuction: If your concern is a double chin with mild to minimal skin excess, then a liposuction procedure may be the right choice. The treatment removes fat cells permanently and can result in a well-defined, attractive jaw and neck. NYC surgeons offer minimally invasive techniques using sophisticated liposuction devices that blend safety with efficiency.
Botox: A popular procedure, Botox can deal with the horizontal lines or bands on the neck. It helps relax the vertical muscle which gives the neck a ropey appearance.
Hyaluronic Acid Fillers: If the horizontal lines on your neck are deeply etched in, hyaluronic acid dermal fillers may be a good option. Results are instantly visible and if patients are not satisfied, the product can be dissolved quickly, making it a safe and effective option to address wrinkles on the neck.
Fat melting injections: Kybella NYC is a FDA-approved fat melting injection treatment that permanently resolves a "double chin" or "turkey neck". The deoxycholic acid in the injection can destroy fat cells when injected into the fat beneath the chin and improve the overall contour of the neck and jaw line.
CoolMini: This is a non-invasive neck rejuvenation option that addresses submental fat by freezing it. The body naturally processes and removes the fat over time.
In an AAAASF-accredited practice offering body contouring in NYC, the surgeon will carefully evaluate your concerns and recommend the most suitable procedure to treat your aesthetic concerns.