Having a fit body with toned and contoured arms, abs and other areas is the dream of many people. To achieve that, they try hard by dieting and exercising, which may help them lose weight. However, even after losing those extra kilos, stubborn areas of fat may remain that have to be trimmed. Those areas of concern can be successfully treated with the help of liposuction treatment. Advancements in the field of plastic surgery have made possible minimally invasive, safe treatments. VASER Lipo in NYC plastic surgery practices provided by trained and experienced plastic surgeons, is one such procedure.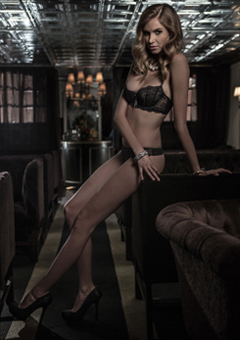 VASER Lipo uses ultrasonic energy to selectively break up small or large areas of fat while leaving the other important tissues in the area intact. In addition to treating areas with more fibrous tissue more effectively, this procedure also preserves the viability of fat cells for use in fat transfer. Fat transfer in NYC is popular mainly for Brazilian butt lift surgery where excess fat from specific areas is extracted and injected into the buttocks to enhance the shape and appearance.
The VASER system preserves the viability of the fat cells, and therefore provides good results for fat transfer. Excess fat is typically removed from areas such as the abdomen, arms, back, breasts (male and female), buttocks, hips, love handles, knees, face, ankles and calves. According to an article in The Aesthetic Channel, a Chicago-based plastic surgeon suggests that a variation to the traditional approach using the ultrasonic VASER device is a better option for larger fat transfer cases, such as to the buttocks or breasts. We had discussed the advantages of VASER lipo over the traditional approach in our earlier blog.
There are many advantages this procedure offers such as:
Minimally invasive procedure using local anesthesia
Provides eye-catching results in a single procedure
Easily removes large amounts of stored fat
Provides smooth skin even in delicate areas like the arms and neck
Refines and accentuates the appearance of muscles
Retains the viability of the fat cells for fat transfer
The VASER technology breaks up fat selectively using Vaser ultrasonic probes, while preserving other structures such as blood vessels, nerves and connective tissue. The procedure starts with injecting a saline solution mixed with an anesthetic or tumescent liquid into the treatment site. Then the ultrasonic probe is inserted into the fatty tissue, and the high frequency sound waves that the probe transmits break apart and liquefy the fatty tissues between the skin and muscle. A small cannula is used to gently suction off the liquefied fat cells. The choice of probes, diameters, and groove patterns helps to get rid of both small and large volumes of fat, and use the right amount of energy to treat particular kinds of target tissues (soft, fibrous, or medium).
Depending on the surgeon's experience and the patient's comfort level, this procedure can be used to treat deep tissue as well as the mid fatty level, and certain areas closer to the surface. Moreover with fat elimination, this procedure also ensures that the skin surface is made smooth and younger looking. If you are looking for a perfect six-pack or the appearance of gym-toned pectorals, then the procedure VASER hi def liposuction in NYC may be an ideal option.
To perform VASER Lipo in NYC, find an AAAASF-accredited plastic surgery practice in New York that provides the service of plastic surgeons well-trained in this procedure. If performed by the right surgeon, you would get optimal results in minimum downtime.