Exercise and diet can help you lose weight, but often fails when it comes to getting rid of stubborn fat in areas such as the abdomen, thighs, back, arms, jowls, knees, etc. Plastic surgeons in NYC perform liposuction to remove troublesome localized deposits of fat and improve body contour. This cosmetic surgical technique uses a suction technique to remove unwanted fat.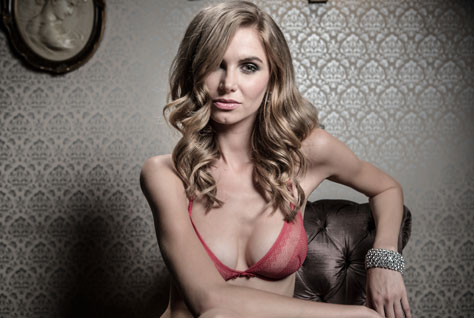 Conventional liposuction surgery is an invasive procedure that typically requires general anesthesia. This technique involves bleeding, is painful, and comes with long downtime and recovery time. Today, technological advancements have made liposuction a minimally invasive procedure that can be performed on an outpatient basis using local anesthesia.
Traditional liposuction can provide good results and is necessary to treat a large amount of excess fat. But if you want to remove small localized deposits of fat and have good skin quality, minimally-invasive liposuction would be the better option. Let's take a look at the key differences between traditional liposuction and minimally-invasive lipolysis:
| | |
| --- | --- |
| Traditional liposuction | Minimally-invasive liposuction |
Conventional liposuction surgery also typically costs more than the minimally-invasive options.
NYC plastic surgeons offer a variety of minimally invasive liposuction options:
Smartlipo Triplex (Laser-assisted): Smartlipo Triplex is proven safe and effective and is considered as the gold standard in laser-assisted lipolysis. This workstation features three laser wavelengths (1064nm, 1320nm, and 1440nm) that deliver exceptional fat removal from different body areas like hips, thighs, etc. and delicate areas such as the cheeks, jowls, and neck. The procedure can treat almost all body areas and tightens the skin by stimulating collagen production.
VASERlipo (Ultrasound-assisted): VASERlipo, an FDA-approved minimally-invasive cosmetic treatment uses a medical solution to fill in the area to be treated. Then ultrasound energy is used to remove the fat from the targeted areas without harming the surrounding tissues. These fat cells are removed from the body through a suction process. It also tightens the skin resulting in smoother results. VASERlipo preserves the viability of fat tissues for use in fat grafting. Enhanced skin retraction provides smoother results compared to conventional liposuction.
BodyTite (Radiofrequency-assisted): BodyTite is an FDA-cleared, safe liposuction method that uses patented Radiofrequency Assisted Liposuction(RFAL) technology. It offers efficient stubborn fat removal, cellulite reduction and skin tightening benefits. The RF energy used liquefies subcutaneous fat so that it can be removed easily, it coagulates blood vessels and tightens the skin leaving the surrounding tissues unharmed. In addition to effective fat reduction, this modality can provide 40% more skin tightening than conventional liposuction.
Ideal candidates for these procedures are healthy people with areas with unwanted fat deposits and sagging skin. They should have moderate skin elasticity, be within 30% of their ideal weight, be non-smokers and have realistic expectations.
The most important factor that will affect the outcome of your liposuction procedure is the cosmetic surgeon you choose. To achieve the best results, you need a cosmetic surgeon with thorough comprehension of human body's dimensions and curves, and an artistic eye. An expert will also be able to use the capabilities of advanced lipsocution technologies and techniques to provide optimal outcomes. Choosing an AAAASF-accredited plastic surgery practice is also important for your safety.
bodySCULPT plastic surgeons Dr. Spero Theodorou and Dr. Christopher Chia satisfy all these requirements and have extensive experience in performing these energy–based liposuction procedures. After determining your candidature, they will provide customized treatment to help you achieve an attractive, well-defined physique.