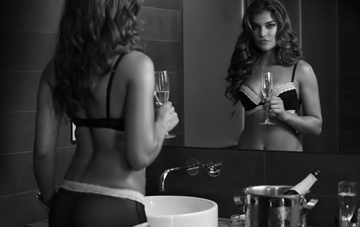 Available in leading plastic surgery practices, BodyTite liposuction surgery is a popular option for body contouring in NYC. The BodyTite device comes with cutting-edge technology to provide effective fat removal and skin tightening for both men and women. It is ideal for those who want to have plastic surgery to contour their body but don't want to undergo an invasive procedure. This FDA cleared liposuction device uses patented RFAL (radiofrequency assisted liposuction) technology to liquefy subcutaneous fat, coagulate the blood vessels, and tighten the skin while leaving the surrounding tissues unharmed.
When diet and exercises don't work to achieve the figure you want, BodyTite liposuction could be the right option. In addition to precise body contouring, the treatment comes with the added benefit of tightening loose or sagging skin. The advantages of BodyTite over other forms of liposuction include:
Non-surgical, minimally invasive procedure
Help to remove unwanted and stubborn fat from multiple areas of the body such as the face, neck, chin, upper arms (scarless), abdominal areas, love handles, hips, inner thighs, knees, and buttocks.
The radio frequency energy generated by the device tightens the skin quickly and coagulates the tissues to sculpt the body to the ideal shape
Controlled heat generation for considerable fat reduction and effective body firming
The safety features of the device reduce the risk of any thermal or heat injuries
BodyTite is more comfortable than conventional liposuction treatment
Only local anesthesia or light sedation is required
Visible skin tightening through renewed collagen production
No lumpy irregularities because of the precision of the procedure
The procedure usually takes only 30-45 minutes and is virtually painless
Less downtime, reduced bruising and surgical trauma
Quick healing and less scarring
Treatment does not require overnight stay
This method provides 40% more skin tightening than traditional liposuction procedures. However, though the procedure offers many benefits, the results are patient specific and completely depend on the treatment area and amount of fat removed. Minor side effects of BodyTite include mild bruising and swelling (due to the cauterizing nature of the procedure), which typically dissipate within the first week. Any discomfort can be managed with the medications prescribed by your plastic surgeon and most patients usually return to work the next day. You can engage in exercises based on the kind of treatment you receive.
In addition to individual considerations, the success of BodyTite liposuction treatment largely depends on having it performed by a well-trained and experienced plastic surgeon. Look for an AAAASF-accredited plastic surgery center that has physicians who have been involved in the research with BodyTite as they would have more experience compared with others.