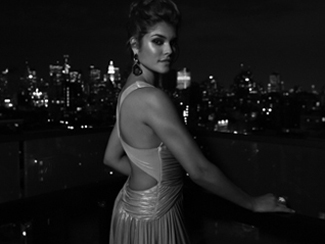 One of the main common concerns many women face is excessive fat and sagging skin in the upper arms. "Bat wings" as this aesthetic concern is unkindly called, can be a big dampener, especially when wearing sleeveless clothes. The NYC BodyTite scarless arm lift is an ideal solution to this problem. This unique procedure uses radio frequency energy and allows the plastic surgeon to reshape and tone the upper arms.
Weight fluctuations, age, and heredity can cause your upper arms and armpit area to accumulate fat and excess skin, leading to a droopy, sagging appearance. Earlier, traditional invasive arm lift surgery or brachioplasty was the only option women had to address the concern. But now, women have a far more advanced and minimally-invasive option in BodyTite. This FDA-approved device uses RFAL (Radio-Frequency Assisted Liposuction) to melt the unwanted fat pockets and reshape the arms. It can provide your upper arms with a toned and youthful look with minimal side effects and discomfort.
While conventional arm lift surgery leaves scars, BodyTite on arms does not leave any permanent scars. The procedure begins by inserting a cannula through a tiny incision made in the skin of the upper arm. The plastic surgeon inserts the device's radiofrequency probe through the incision and the high frequency electrical energy is precisely directed to the area to gently liquefy the unwanted fat cells, so that they can be easily removed using the cannula. In addition to removing fat, the procedure also tightens the skin and coagulates the tissues, which helps the surgeon sculpt the arms to achieve the ideal shape. Clinical trials found that the gentle and deep heating will lead to significant body tightening, often with soft tissue contraction of up to 40%. In a survey, most patients reported minimal or no discomfort and were satisfied with their fat reduction and skin tightening results.
This minimally-invasive scarless arm lift is performed using local anesthesia, which allows the patient to be awake during the procedure. Other benefits of this procedure include:
Arm lift without scars
Significant skin tightening
Efficient body contouring and uniform treatment
Minimal blood loss
Less pain, swelling and bruising
Shorter downtime
Minimal discomfort and pain
Consistent results
With minimal surgical trauma, patients can resume normal activities within a few days.
As it is minimally invasive, many celebrities consider BodyTite arm liposuction a great cosmetic surgical option. Choosing an NYC plastic surgeon who is experienced in this technique is important to experience optimal results.