Getting a butt lift is the best option for women who want to achieve rounder, perkier buttocks. Brazilian butt lift in New York City (NYC) is an ideal option for women who don't want implants and have sufficient fat for liposuction. The procedure is done using the patient's own fat harvested from body areas such as abdomen or flanks where it is abundant. The fat grafts are used to contour the buttocks to perfect the size and shape. This safe and relatively short wide-awake procedure minimizes anesthesia-related complications, involves little downtime, and provides attractive, natural-looking outcomes. BBL requires comprehensive training and experience in fat transfer techniques as well as a professionally trained eye for aesthetic detail.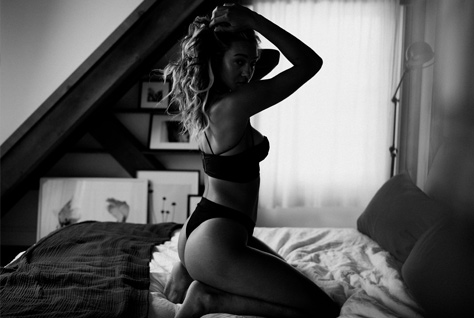 Before getting the procedure done, make sure you understand the benefits, associated risk and recovery instruction as well. Also during your consultation with the plastic surgeon, ask relevant questions such as the number of BBL surgeries performed, type of anesthesia used, expected time duration of the procedure, etc.
Read: Key Questions to Ask Before Getting a Brazilian Butt Lift
Professional plastic surgery practices will have a gallery of before and after photos of their patients who have had the procedure. Before and after photos of BBL treatment is useful for new candidates to set reasonable expectations and importantly, understand the surgeon's skills.
It's important to evaluate images that align your body type. This will help you get an idea about what your results will look like. Pay attention to the following:
Smooth results without any lumps or irregularities; and natural contours across the abdomen, upper and lower back, and any other areas that were treated.
Patient's skin quality, without any stretch marks or scars that generally shrink back very well after liposuction
Smooth transition of curves from the lower back to the buttocks, without over suctioning of the area right above the buttocks and the hips
Whether the projection falls in the center of the buttocks, with fat injected proportionately and is not overfilled at the top or bottom of the butt
Second crucial curve that goes from the flanks to the most projected part of the hips and down the legs
If the buttocks and hips match the patient's frame, which is the most natural look
Any bad scars in visible areas, as the perfect procedure will come only with hidden incisions

https://www.bodysculpt.com/before-after-photos/brazilian-butt-lift/
An expert will inject the right amount of fat that can ultimately provide attractive results. So to get BBL surgery right, it is important for the surgeon to have a high degree of technical expertise. Choose and experienced surgeon who can perform Brazilian butt lift surgery or buttock augmentation with fat transfer/grafting under local anesthesia. Experienced surgeons also combine BBL surgery with other body contouring procedures such as a tummy tuck, breast lift, and breast augmentation.
View more before and after photos here.