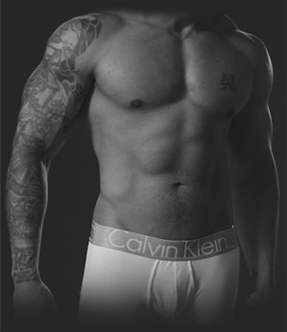 NYC plastic surgery practices report seeing an increasing number of men requesting male breast reduction surgery. The treatment resolves the problem of overly large male breasts, the condition known as gynecomastia. Excessive growth of male breast tissue can be caused by a variety of factors, especially hormone imbalances, use of some medications, and certain health conditions.
Gynecomastia surgery, when performed by a qualified and experienced plastic surgeon, helps patients achieve a manly physique. The procedure to remove the build-up of fat and tissue can be performed using minimally-invasive, energy-based plastic surgery techniques such as laser and radio-frequency based liposuction. A skilled surgeon can perform the surgery to result in a flatter, more natural male chest contour. Results can be seen immediately after the procedure. However, one question that patients considering male breast reduction ask their surgeon is whether the breasts will grow back after the treatment.
According to expert surgeons, when performed correctly on the right candidate, the results of the treatment should be almost permanent. Removing most of the breast tissue should be a permanent solution in most cases. However, lifestyle following the surgery and other factors could play a role in making breast tissue overgrowth recur. These include:
Post-operative weight gain
Use of certain medications like anabolic steroids or androgens
Use of street drugs and alcohol
Medical conditions such as liver and kidney disease, thyroid disease, hormonally active tumors, and Klinefelter's syndrome
Stress
This is why an appropriate history and physical exam and medical work-up is necessary before surgery. The conditions that cause the tissue overgrowth have to be addressed prior to this corrective surgery.
One common reason for gynecomastia to come back is that the fat was not properly removed the first time. If there is still fat and a small amount of glandular tissue left after the surgery, weight gain and use of steroids could make things worse. Having the surgery performed by an expert is therefore crucial for an optimal outcome.
In typical cases, when the procedure is done correctly for the right candidate, the results are almost immediate and the recurrence of the tissue is quite rare. Patients should also have realistic expectations. In those rare cases when subsequent enlargement occurs, repeat reduction procedures may be required.