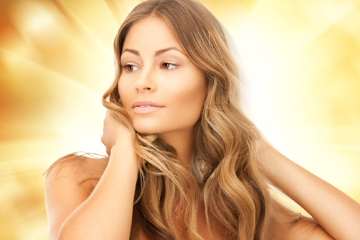 Summer means spending time outdoors and enjoying the weather. At the same time, we know how the summer sun is bad for our skin and take precautions to protect it. But we ignore our tresses, which actually need protection just like as our skin does. Overexposure to the sun rays, chlorine water in swimming pools, and humidity can wreak havoc with your hair, causing limp hair, hair fall, dry or rough hair and sunburn on scalps. It is important to avoid over exposure to the sun and take steps to protect your hair while stepping outdoors. But caring for your hair doesn't mean you need to avoid the pool or beach – just make sure you take the necessary precautions to protect your hair. Here are 10 tips to protect your hair from sun damage:
Shield your hair with a hair care product that contains UV filters.
Wear a brimmed hat when you step out. This will keep your strands from getting scorched, and also protect your scalp and ears, areas that are vulnerable to skin cancer.
Get rid of split ends by trimming your hair. This will give you a well-groomed look. According to WebMD, hair grows faster in the summer because there are more hairs in the anagen phase or growing stage during late spring and summer than in the dead of winter.
Hair dries out more easily in summer and is one of the main reasons for hair damage. To avoid this, make sure you limit your use of chemical hair treatments (coloring, straitening and so on) in the warm weather.
Don't over-shampoo your hair in summer. Use a mild shampoo and apply a rinse-out moisturizer to restore some moisture and life in your tresses.
Remember not to shampoo before you go for a swim as this will rob your hair of all protective oils and make it more vulnerable to the chemicals and salt in the water. Instead, put on a leave-in conditioner and wear a swimming cap. After your swim, use a shampoo that contains ethylene tetra-acetic acid to remove any harmful effects of chlorine that the water may have.
Reduce usage of blow dryer, styling iron, and curlers, as too much of heat can harm your hair. Let your hair air dry after a wash.
One of the best ways to protect your hair while you step out is wearing a scarf or hat, or applying a leave-in conditioner with a sunscreen. However, make sure you wash your hair once you're home.
If you have long hair, flaunt your tresses by trying out different ponytails, buns, and up-dos. These hairstyles are not only stylish but also are elegant and protect hair from external damage.
Pamper your hair with an overnight treatment. All you need to do is apply a leave-in conditioner on your tresses from roots to ends and wrap a towel around your hair – leave it in overnight and wake up in the morning with soft, smooth hair.
While following all these tips to protect your hair externally from summer sun, make sure you stay hydrated. Drinking plenty of water and cool fluids will keep your hair and skin healthy and hydrated. Also include as many fresh fruits and vegetables as possible in your diet.