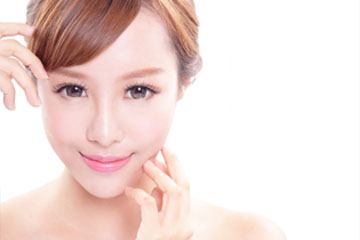 With each changing season, new skin concerns emerge. As winter goes and spring arrives, we make a shift in our wardrobes; likewise it's the time to change our skin care routine too. Spring is the time to show off your skin and bring out the fashions. Before you get to that stage, you should first say goodbye to your dry winter skin. Beautiful-looking, glowing skin can make a positive impact on your overall appearance. However, not everyone is blessed with attractive, healthy skin and you may have to put in serious effort to achieve and maintain good skin. We hear many suggestions regarding what to do and what not to do when it comes to a comprehensive skin care package.
Here are some effective steps you can include in your skin care regimen in spring to see noticeable results.
Exfoliating: Don't forget to scrub your face, because scrubbing plays a vital role in skin care routine. The cold season and rains may have caused considerable build-up of dead cells on your skin, and exfoliating will remove the dead skin cells and also encourage new cell growth which will give your skin that extra glow.
Use natural exfoliating scrubs like sugar, oats and coffee to avoid side effects. Such scrubs also help nourish your skin and clear clogged pores to give back your charm.
Moisturize: The key to glowing and healthy skin is moisturizing. In spring, try to use a light moisturizer that helps to keep your skin healthy and hydrated without weighing it down.
Apply moisturizer to damp the skin for better penetration and hydration and if you have dry skin, look for a water-based moisturizer for a boost of hydration, and apply it after cleansing morning and night.
Always protect your skin from sunrays: According to many health and beauty experts, spring is the time when people experience sunburns and sun damage, as the sun's rays would be more powerful. Protecting your skin from harmful sunrays is crucial for maintaining skin health and therefore use a quality sunscreen on your skin whenever you step out. Using a sun protection product that works against both UVB and UVA rays is best. The American Academy of Dermatology recommends the use of a sunscreen that has an SPF (sun protection factor) of 30 or greater that protects against UVA and UVB rays.
Hydration is very important:  Keep your skin hydrated by drinking at least 7-8 glasses or 2 litres of water a day. This will help prevent inflammation and blemishes and also provide other necessary nutrients such as oxygen to the cells. Following this skin care tip is helpful not just for spring, but in the long run too, as it will prevent premature aging. Just as inner hydration, it's also important to hydrate your skin by cleaning it with any natural foods such as rose water, milk, honey and curd before going to bed. It soothes our skin, protects from sun damage and hydrates it.
Indulge in a healthy, nutritious diet: Eat a well-balanced nutritious diet that includes lots of seasonal vegetables, fruits and nuts. These foods can provide you with essential nutrients. Choose foods high in water content that help to hydrate your skin from the inside out. Try fruits and watery veggies such as watermelon, cantaloupe, apples, oranges, kiwi, celery, tomatoes, cucumbers, zucchini, and carrots. Foods that are rich in vitamin C and zinc support the healthy production of collagen and elastin.
Vitamin C foods are your skin savior: One of the most powerful antioxidants, Vitamin C plays a significant role in slowing the progression of skin aging. It helps avoid wrinkles and aging and also helps in the production of collagen. Good food sources include orange, berries, cabbage, coriander leaves, capsicum, green chillies, guava, and gooseberry.
You can either use these Vitamin C foods as natural ingredients in a face mask or eat them directly. Make a natural face pack by taking 1 teaspoon ground orange peel; mix it with 1 teaspoon aloe vera gel and half teaspoon lemon juice. Apply it on your face and wash when it dries off.
Update your makeup: Your natural skin is healthy and beautiful, so try not to wear too much makeup on your face. If you want to apply makeup, make sure you are using healthy options, like mineral makeup without parabens and mineral oil. And of course, don't forget to take it off at night. Moreover, update your makeup. Updating is a crucial part of beauty transition – not just for a new spring color palette, but to ditch any germs that can build up in your makeup over time.
So look at the change of season as an opportunity to review your skin care routines and follow these seven simple and easy steps to get glowing skin in no time.