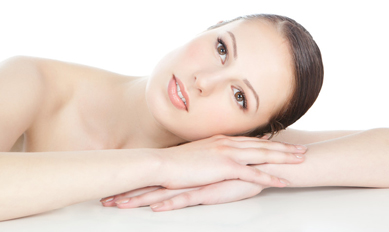 Are you longing to achieve a clear and flawless skin? There are practical and natural ways to ensure healthy skin. Your lifestyle, environmental and other factors can badly affect your skin's appearance. By following some tips in your daily beauty regimen, you can achieve a good skin tone and thus improve your overall appearance.
Make it a habit to wash your hands before you wash your face. Or else what you end up doing is putting all the bacteria directly onto your skin and then rubbing it in.
Similarly, it would be good to use a separate towel to dry your face. This is to avoid the chances of bacteria getting deposited on your facial skin.
Stress is a major reason for acne breakouts. So take conscious effort to reduce your stress level and avoid stressful situations to reduce associated skin issues.
More oxygen to your skin can keep it fresh and clean. This is possible with increased blood flow to the body. So make it a habit to exercise at least twice a week.
What you eat can ultimately reflect on your face and skin. Be careful with your diet and see that it is good for your skin health. So consider having food stuffs that provide nutrients to your body that repair the damaged tissues, build new cells and bones, mend collagen, and create enzymes and proteins. A good choice of diet is one that includes fruits and vegetables, fiber, lean protein, and carbohydrates.
Make it a habit to remove makeup before sleeping. Your pores remain blocked throughout the night if you sleep with the makeup on, which in turn has a negative impact on the skin.
Avoid staying in the sun for too long. Be sure to have protection whenever you are out in the sun to avoid skin problems.
Change your pillow cover at least once a week. Or else the oil, grime, saliva and dirt that may be present on the pillow can lead to acne breakouts.
Develop a habit of tying up your hair when you sleep instead of leaving it loose. It is equally good for your hair and your facial skin.
Get a good night's sleep daily as it is the time when damaged tissues are fixed by the body's natural healing system.
Water cleanses your body and helps to eliminate toxins. It also hydrates you and removes dirt and oil from the skin. So drink lots of water daily.
When it comes to cleaning your face, it would be good to choose quality products that don't contain chemicals that are harmful to your skin. Prefer using natural cleansers.
Consider the above factors when taking care of your skin and you will surely benefit from a healthier, youthful-looking, glowing skin.