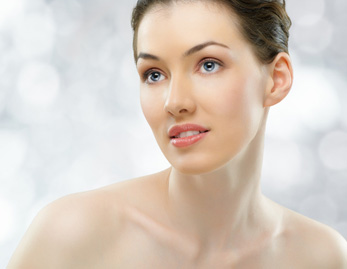 Lip care should be an essential element in every woman's beauty regimen. Here are some simple measures that can give you beautiful, soft lips and protect them against damage.
Dead skin and dirt can have a negative impact on your lips, so exfoliating at least once in a week is important. Dip a soft brush in water and use it to clean your lips. Then apply a mixture of sugar and honey and rub gently in circular motions. This will stimulate collagen production and slow down the effects of aging. You can also use a good quality lip scrub once a week.
To fight dryness and keep your lips looking soft and smooth, moisture them. Use lip balms and moisturizers with natural ingredients. Rather than the brand, check the product for ingredients such as glycerin, mineral oil, aloe, lactic acid, and sorbitol.
Quit smoking. The nicotine in cigarettes causes darkening and discoloration. Smoking also causes the skin to age and develop wrinkles.
When you are out in the sun, protect your lips from sun damage with a lip balm containing an SPF of 30 or higher. When you choose lip balm, choose one based on beeswax, petroleum jelly or paraffin to keep your lips smooth and supple.
Don't leave cracks unattended. They could be due to allergies, certain foods or chemicals in lip products. Identify the reason for the problem and get timely treatment.
The food you eat matters. Make sure you are getting enough vitamins (especially B and E), minerals, and proteins. A healthy, nutrient-rich diet would include fresh fruits and vegetables.
Things like aloe vera and honey are natural moisturizers and good for chapped lips.
Are you worried about dark lips? Applying a mixture of glycerin and lime juice at a 1:1 ratio will help significantly in lightening them.
If you want fuller lips, consult a cosmetic surgeon about a lip augmentation procedure. Options to plump up the lips include injections using your own fat, biologic tissue fillers and soft synthetic implants.