The winter season and winter holidays are at your doorstep. Though nature presents a beautiful scenario with white snow everywhere, the harsh cold season could have a negative impact on your health and skin. Likewise, the winter season could also prove damaging to your hair. The dry and cold weather would increase the chance for hair damage. Hair breakage, tangling of hair, and split ends are some hair-related issues you might face during this season. Though this is a holiday season, you might already have made plans for trips and get-togethers with family and friends. However, remember that this harsh season might spoil the health of your hair as well as your holiday mood. So, here are some tips to protect your hair from the harshness of winter.
Tips for Protecting Your Hair During the Winter Season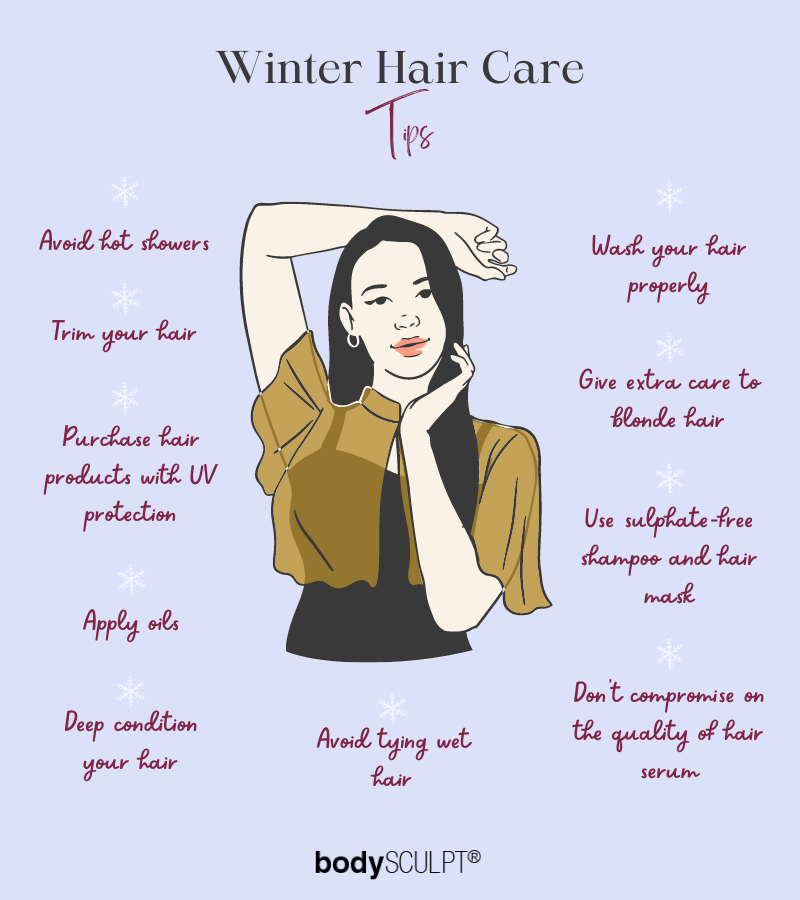 Everyone loves to have silky, smooth and healthy hair. However, the cold weather could play the role of an antagonist here. If you give proper care to your hair even during the winter season, it would help you to keep your hair healthy. Follow the above-mentioned hair care tips and maintain the health of your hair even during the winter holiday season.