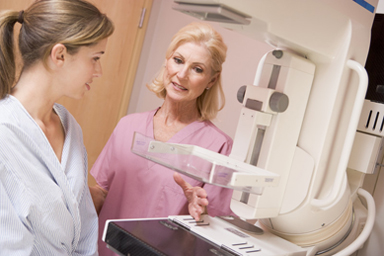 Mammograms play a key role in the early detection of breast cancer and can save lives. However, breast cancer screening comes with drawbacks such as false positives and unnecessary biopsies. One much debated question is when women should start getting a mammogram and how often they should get screened. Two expert groups – the American Cancer Society (ACS) and the U.S. Preventive Services Task Force (USPSTF) – differ in their opinion on this matter. Let's see what the new guidelines released by these experts have to say.
According to the government's U.S. Preventive Services Task Force (USPSTF) guidelines on mammography which came out in January 2016:
Women ages 50 to 74 should have mammograms every other year.
Mammograms are optional for women ages 40 to 49, and the decision to be screened should be based on the woman's risk factors, preferences, and values.
These recommendations are different from those released in October 2015 by the ACS. In their updated guidelines, the ACS recommends:
Screening every year from ages 45 through 54 as the likelihood of getting breast cancer increases at this point
Biennial screening (screening every other year) for older women who are more likely to develop slower-growing cancers
According to the ACS, the risk of breast cancer is so low in women under 45 that the harms of mammography will be greater than the benefits for this age group.
The new screening guidelines of the USPSTF stress that personal preferences and individual health history are important factors to consider. Women should be aware about the benefits and drawbacks of screening, and weigh the benefits to the harms of screening to make the decision as to whether to have a mammography or not. According to the USPSTF, women between the ages of 50 and 74 experience the best balance of benefits versus risks. However, yearly mammograms may prove harmful for women in their forties as they are likely to have dense breast tissue which could lead to false-positives. This could lead to another mammogram, ultrasound or MRI to confirm the results. Follow-up screenings often show no problems with the breast tissue, but they can put women through unnecessary anxiety, stress and treatment.
In a review of the latest guidelines on mammography, Harvard Medical School recommends that women discuss the matter with their doctor to determine when and whether they should have their next mammogram. The decision can be based on factors such as personal breast cancer risk, mammography risks and benefits, personal preferences, and age.
Mammography guidelines for average-risk women based on age

Age
ACS
USPSTF
40–44
No routine screening
No routine screening
45–50
Annual screening
No routine screening
50–54
Annual screening
Biennial screening
55 or older
Biennial screening as long as the woman is healthy and has a life expectancy of at least 10 years.
Biennial screening through age 74. Insufficient evidence to recommend for or against screening for women 75 or older.
Sources: American Cancer Society, U.S. Preventive Services Task Force.