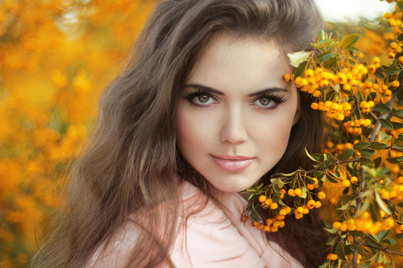 It is time to get ready to welcome autumn and you are most likely checking out trendy fall outfits. As the temperatures drop and the air becomes drier, your skin may lose its moisture. So this is also the time to pay special attention to your skin care regimen. The focus should be on repairing any damage caused by the summer and prepare your skin for the winter. Here are some tips to keep your skin looking beautiful in the fall.
Make sure that your skin does not dry out. Soapy scrubs might feel great in the summer but they will make your skin dry as the weather gets cooler. Substitute soap with a hydrating, creamy shower gel.
If a season of outdoor activities has made your skin dull and rough, it's time to exfoliate. Choose a good oil-based scrub to remove all the dead skin cells and hydrate and nourish your entire body.
The skin needs a rich moisturizer when the air becomes drier. So switch from lotion to cream for added protection against the elements. The ideal time to apply your lotion is immediately you've dried off after your shower or bath.
Protect your lips with moisturizer to prevent them from becoming dry and cracked in winter. A non-petroleum based lip balm would be a good choice.
During the fall and winter, your hands need special attention. Apply a good moisturizer to keep them soft and supple.
Don't ignore your feet. This is the time to take care of the damage caused by summer time exposure. Use a scrub to remove dead skin at least twice a week and a rich footbath to keep your skin soft.