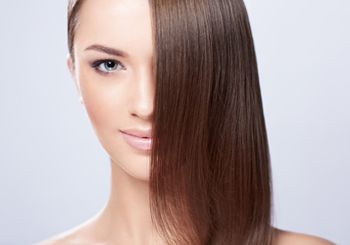 Healthy, attractive and shiny hair can improve your looks considerably. However, our lifestyle and daily habits take a toll on hair health. Damaged hair is one of the most common aesthetic concerns of women, especially those with long hair. How can you prevent hair from getting damaged? What measures can you take to repair damaged hair?
Here are some useful tips:
It is good to shampoo your hair to make it dirt free and glowing. But make sure that you choose the right shampoo type that suits your hair. Also, daily shampooing will strip out all the natural oils from your hair and that will make your hair dry and brittle. So make it on alternate days, or once in three days.
Using a blow dryer is very common among men and women. However, using it less often will help prevent hair from getting damaged. Whenever you do use it, fix it at a low heat setting.
Your hair is more prone to damage when it's wet. Don't try to rub hard at wet hair with a towel to dry it. Instead of a brush, use a wide-toothed comb to gently tease tangles out of wet hair.
It is advisable to put a humidifier in your bedroom where you sleep the whole night. Central heating and air conditioning take a lot of the moisture out of the air and would make your hair dry out overnight.
Is your hair already damaged? Hot oil treatment on your hair can help. Good choices are olive oil, coconut oil, sweet almond oil or macadamia oil.
Avoid wearing your hair pulled back too tight. It puts a strain on the hair follicles. Similarly, wearing tight bands around your hair can cause your hair to break. So let your hair down more often.
Washing your hair with very hot water is not a good idea. This would take the moisture out of your hair. A cold rinse following shower or shampoo can reduce the risk of breakage and put the shine back into damaged hair.
Use a deep conditioner once a week. However, see that you choose a conditioner that is designed for your hair type.
Thyroid conditions, eating disorders, and other health problems can cause severely dry hair. So if you notice anything unusual, it is good to seek medical help at the earliest.