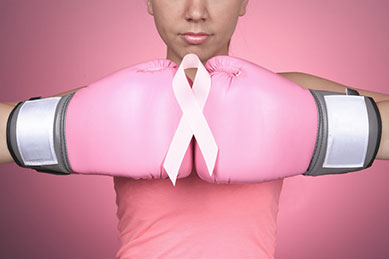 According to official statistics, 12% of women in the U.S. will develop invasive breast cancer over the course of her lifetime. It is expected that, in 2016, there will be about 246,660 new cases of invasive breast cancer, along with 61,000 new cases of non-invasive breast cancer. Various organizations across the country continually conduct campaigns to educate women on measures to reduce the risk of the disease.
Family history is a risk factor. However, there are certain lifestyle choices that every woman can make to keep her risk of developing breast cancer as low as possible.
Don't smoke – quit if you do. Research links smoking and breast cancer risk especially in premenopausal women. Not smoking will also improve your general health.
Limit intake of alcohol to less than 1 drink a day as even small amounts can increase your risk of developing breast cancer.
Being overweight or obese is a risk factor for the condition. The risk is greater when obesity occurs at later stages in life, especially after menopause. So take measures to control your weight.
Being physically active is very important to improve your overall health and that's why it's crucial to make regular physical activity a part of your life. The ideal pattern for older adults, according to the Department of Health and Human Services is 150 minutes a week of moderate aerobic activity as well as strength training at least twice a week.
Include plenty of fruits and vegetables, especially cruciferous items, in your diet. In addition to nutrients, they have lower fat content and higher fiber content compared to animal products.
Women who breastfeed their babies for at least one year have reduced risks of breast cancer.
Exposure to radiation and environmental pollution should be avoided.
Know your risks and ask your doctor about when you should do mammograms and other screenings. Keep a watch for any changes in your breasts. If you notice warning signs such as a new lump or skin changes, consult your doctor immediately. Early detection improves the chances of treating breast cancer more successfully.