Your skin can undergo many changes due to aging, lifestyle, seasonal factors and other environmental aspects. Advanced facial plastic surgery procedures such as EVOKE face treatment in Manhattan, NYC and FaceTite can rejuvenate your face without invasive surgery. Fall is the right time to have a plastic surgery procedure done, mainly because the season provides more opportunities to stay indoors and thus achieve faster recovery. Also during the fall seasons, the sun is not as intense as in the summer months. You can get rid of the harmful effects of the sun during the recovery stage.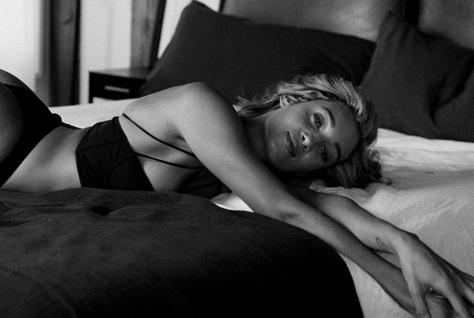 Here are some facial treatments you can consider during the fall season.
EVOKE
EVOKE face treatment in Manhattan, NYC is an effective non-surgical procedure to address facial fat, folds, wrinkles, lines and creases and improve facial appearance. This hands-free facial remodeling device is designed specifically to remodel and contour face, neck, chin, and cheeks/ jowls. This advanced thermal skin rejuvenating platform restructures facial tissue and delivers the ultimate in thermal facial procedures with no anesthesia, surgical scars or downtime.
The device deploys proven unique bipolar Radio Frequency (RF) energy directly to the treatment areas and subdermally remodels tissue to deliver a more defined neck and jaw line. Its safety features include temperature on/off control, built-in, real-time audible indicators, Patient Call Button, and hands-free design and programmable technology
EmbraceRF
EmbraceRF in NYC is an ideal procedure to address skin laxity and other cosmetic concerns in the lower-third of the face, specifically the jowls and neck. This radiofrequency assisted device combines FaceTite with Morpheus8 to enhance skin tone, improve the jaw line and neck areas. This minimally invasive procedure helps to mold fat, tighten the underlying skin structure and create a more youthful appearance – without surgery.
Face Lift
Facelift surgery in Manhattan, NYC can lift the facial skin, tissues and muscles, and leaves your skin firmer, tighter and fresher. The procedure redistributes facial fat, tightens skin and underlying muscles, reduces wrinkles and lines, removes deep creases below the lower eyelids, reduces saggy skin and improves the overall appearance of the face, chin, jawline, and neck. Full facelifts can be performed using minimally invasive liposuction modalities such as BodyTite™ (radiofrequency assisted), Smartlipo Triplex (laser assisted), and VASERlipo (ultrasound assisted).
FaceTite
FaceTite in Manhattan NYC can effectively address the skin laxity in the face or neck area. This minimally invasive procedure tightens loose skin and reduces stubborn fat, and provides natural-looking results.  The FaceTite device uses radiofrequency energy for superior internal and exterior lipolysis. It comes with built-in protections such as real-time skin temperature measures, impedance monitoring, power cut-off, and audio feedback.
Other facial plastic surgery procedures to try in autumn include chin augmentation, browlift surgery, lip augmentation or eyelid lift. For optimal results, make sure to choose a plastic surgeon experienced in performing the procedure you're considering.