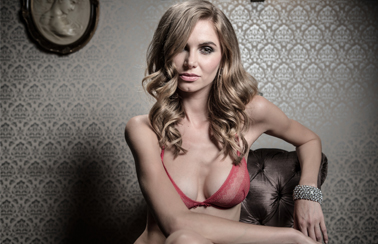 Classic Valentine's Day gifts are flowers, chocolates, jewelry and so on. But today, there is a new gift you could give your loved one on Valentine's Day, and that is, a new appearance. Valentine's Day is less than a week away, why not consider gifting a plastic surgery procedure as a gift to someone you hold dear? Plastic surgery procedures are growing in popularity as gifts because people want to see their loved ones more attractive, happy and confident. Aesthetic procedures are a great way to improve one's appearance, and now minimally invasive procedures are available that are safe and very effective. So, if your loved one is considering enhancing the appearance of her breasts, consider gifting her with a breast augmentation surgery in New York City plastic surgery practice.
Breast augmentation or augmentation mammoplasty is an ideal option for women who want fuller and perkier breasts, correct breasts that differ in size and shape, or re-contour breasts that have lost volume and firmness due to excessive weight loss, pregnancy, aging, breastfeeding or other reasons. Breast augmentation has retained its position as the top cosmetic surgical procedure in 2017. According to the American Society of Plastic Surgeons (ASPS), up to 300,378 breast augmentation procedures were performed last year, up 3 percent from 2016.
Leading plastic surgery practices offer two breast augmentation options – breast implant surgery and composite breast augmentation in NYC. Breast implants come in different sizes and shapes such as tear-drop, or round and with textured and smooth surfaces to fit any woman's breasts and body type. There are different types of breast implants such as saline, silicone, gummy bear, and IDEAL implants. Composite breast augmentation combines implants with fat transfer to provide a softer and more natural look and feel.
Breast implants are inserted behind the breast tissue or under the chest muscle through an incision made in the armpit, at the edge of the areola or under the breast. Breast implants were the most requested method for augmentation mammoplasty in 2018, and industry experts say that the breast implant industry is set to see some changes as with new technologies and altered perceptions on the ideal breast size.
Some of the changes and trends moving forward include:
More Women Seeking a Natural Look: In terms of trends, quality and safety, the breast implant industry has witnessed several developments. The most significant change seen is as regards the size of breast implants that the patients request. While patients previously chose large, dramatic-looking breast implants, many women are requesting small size implants that are natural-looking and seem less obviously surgically enhanced. Reports say we can expect a smaller breast size trend in 2019 too.
Increased Choices for Implants: Technical innovations and improvements have made breast implants safer and augmentation can be performed with less downtime. As there are increased choices available for breast implants these days, women have a variety of different implant types to choose from. Today, there are tailor-made options for individual patients as opposed to a one-size-fits-all implant. With the wide range of options available, you need to select the one that will best meet your aesthetic goals. It is equally important to choose an experienced surgeon who is also well-versed in performing breast augmentation and can guide you in making the right choice based your anatomy and desired goals.
Combining Breast Augmentation and Breast Lift: For women who have lost breast volume, combining a breast lift with breast augmentation can improve the outcomes.
So, keeping in mind these trends in breast augmentation and your loved one's aesthetic goals, you can gift the breast augmentation procedure whole-heartedly. There are certain things you should consider before getting or gifting a plastic surgery procedure because not everyone is a good candidate for every treatment. Even if your gift is exactly what your loved one wants, the plastic surgeon should confirm that she is a candidate for the procedure.
For breast augmentation in New York City, it is important to find an AAAASF-accredited plastic surgery practice with surgeons who are experts in the procedure. Reliable surgeons use the latest technologies to provide attractive outcomes and they would also help patients preview their outcomes using superior 3D technology. This will allow the patient to work with the surgeon to achieve the best outcomes.