Women who are unhappy with the way their breasts look opt to have plastic surgery in NYC to improve appearance. There are several surgical options for breast correction and breast augmentation is the most popular. In fact, the American Society of Plastic Surgeons (ASPS) reported that breast augmentation ranked number one among cosmetic surgical procedures for women in 2016. Breast lift surgery is another popular option. While breast augmentation in New York City is the solution to improving breast size and shape, a breast lift can restore a more youthful appearance. So how do you decide which is the right option to meet your goals?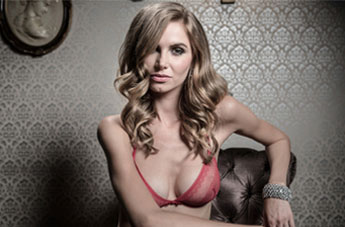 An expert plastic surgeon can help you choose the right procedure to improve the appearance of your bust line. Breast augmentation involves using implants to improve size and shape. AAAASF-accredited plastic surgery centers in NYC offer different types of FDA-approved breast implants in a variety of sizes and shapes. Breast implant surgery can correct conditions such as: disproportionally small breasts, asymmetry, loss of volume due to weight loss or aging, and change in breast shape following pregnancy. Implants enhance natural proportions and provide a more symmetrical, attractive breast profile. There are four types of breast implants:
Saline-filled
Silicone-gel-filled
Gummy Bear
IDEAL Implant
In 2016, silicone implants were used in 84%, and saline implants in 16%, of all breast augmentations.
There are different types of incisions for implant placement such as: underneath the breast, on the outer edge of the areola, within the armpit and just above the belly button. The cosmetic surgeon will determine the best option depending on the patient's anatomy and desired outcome, and take care to see that the scars remain hidden.
Having a breast Lift in NYC is the right choice to address sagging breasts, which is usually caused by aging, weight fluctuations, and breastfeeding. Experienced surgeons at a reliable plastic surgery center will use advanced techniques to provide you with a firm, youthful looking breast profile. Also known as mastopexy, this procedure involves lifting and reshaping the underlying tissues, removal of excess skin, and repositioning nipple and areola. Different types of incisions are used to perform the procedure, and in this case too, the surgeon will decide on the right technique depending on the amount of breast volume, tissue, and the degree of sagging.
It's important that women have a clear understanding of both the procedures, and what they can achieve. While breast augmentation increases size, it cannot correct sagging. A breast lift focuses on position but does not increase breast size. Both these procedure can be combined effectively to improve outcomes.
The best way to know whether breast augmentation or a breast lift in NYC is the right option for you is to consult an experienced NYC plastic surgeon who is an expert in performing both these procedures.