Brazilian butt lift (BBL) in NYC has seen a surge in demand in recent years. Inspired by celebrities such as Jennifer Lopez, Kim Kardashian, and Iggy Azalea, many women want to enhance buttock contour and achieve a more sensuous figure. BBL is an innovative procedure that enhances the size and shape of a woman's buttocks using her own fat. Reliable plastic surgeons educate potential patients about the risks and benefits of the treatment and guide them in taking informed decisions. Reliable surgeons provide precise pre- and post-op care instructions to help optimize outcomes. Most prospective patients have a lot of questions about the treatment. On RealSelf, one candidate wanted to know what vitamins could be taken before BBL and continued after the treatment.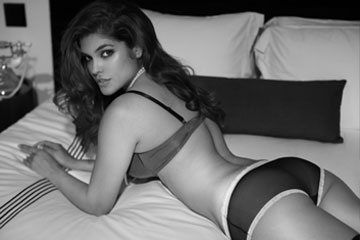 Expert surgeons recommend that, in general, patients who eat a wide variety of foods and do not have any major illnesses will get sufficient vitamins from their diet. However, they caution against taking certain herbal supplements before and after Brazilian butt lift in NYC, because these might actually cause more bruising with surgery and can impair the healing process.
Many women now prefer BBL surgery over implants as the treatment can create results that are natural looking. The procedure involves two components – liposuction and fat grafting. The first is fat removal, where advanced liposuction techniques are used to extract the needed fat from the body areas such as the flanks, stomach, and thighs. In second step, the fat tissues are processed and injected into the buttocks to enhance the shape and appearance of the buttocks. A skilled surgeon can shape the back area just under the curvature of the top of the buttocks in such as way that it decreases waist size and improves the projection of the buttocks even before the fat is injected. With no implant- related risks and minimal bruising and other side effects, the procedure offers attractive results in minimal downtime.
The buttock augmentation procedure is typically performed under local anesthesia and usually requires only 36 hours of recuperation regardless of the day of the week. Final results are usually seen approximately 6 months after the treatment and full recovery depends on how well patients follow their surgeon's pre and post-operative care instructions.
Expert surgeons recommend that candidates stop certain vitamins and other supplements (such as Alka-Seltzer, Anacin, Bufferin, BC or Goodies powders, Excedrin, Fish oil, CoQ10, weight loss medication, Vitamin E, herbal supplements and meal replacements or protein shakes), all aspirin containing products and medications that contain blood thinners (Motrin, Advil, etc.) 2 weeks prior to surgery. This has to be strictly followed as some vitamins might cause bleeding problems. So avoid such vitamins until your surgeon allows. Importantly, after the surgery, you should take only the medicine and vitamins that your surgeon recommends.
Advancements in cosmetic surgical techniques can help you achieve the wonderful transformation you always dreamt about, with minimal surgical trauma and short downtime. However, BBL candidates need to precisely follow their surgeon's pre- and post-procedural for safe treatment and optimal results. As each surgeon has a different protocol, you should contact the office directly to see what items are of concern, if any.
BBL requires comprehensive training and experience in fat transfer techniques as well as a professionally trained eye for aesthetic detail. So if you are planning to have a Brazilian butt lift in NYC, do some careful research before choosing your plastic surgeon because all practitioners may not have received this specialized training.