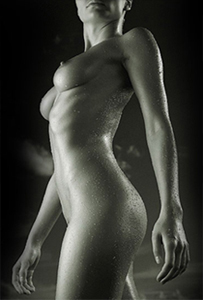 Breast augmentation in Manhattan with the IDEAL implant is a great option for women seeking a safe and effective solution to enhancing the bust line. This implant combines the best aspects of both saline and silicone gel models. Its unique design has made this saline filled implant widely accepted and its rich features help the right candidates to improve breast volume safely.
The implant features multiple silicone shells within an outer shell and two valves to fill the device with saline. This structure controls movement of the saline and minimizes folding and wrinkling. The internal structure supports the upper portion of the implant when held upright and this prevents collapse. The surgeon can determine the amount of saline to be filled based on the patient's anatomical considerations.
The key benefits of the IDEAL implant are as follows:
FDA approved implants for use with remarkable safety and efficiency
Improvement in the breast size and shape with a natural look and feel.
Innovative design arrived after years of research and testing.
Edges are low and closer to the ribs thus enhancing the natural curve of the chest wall.
Multi-layered implants provide better stability
No fear of capsular contracture and wrinkling.
No worry about risk of silent rupture
No inconvenience of MRI scans every 2 years
Available in a range of sizes
Women seeking an attractive bust line with a natural feel but don't wish to have silicone gel implants can go for this implant. Unlike the tear shaped models, this implant is round in shape and has the benefit of rotation not upsetting its appearance.
The healing period is more or less the same as other types of breast implants. Choose an established plastic surgery practice in the city to undergo IDEAL implant breast enhancement. A good surgeon will provide customized treatment to help candidates achieve their specific goals.