We have discussed earlier about selfie awareness and how it increases the demand for plastic surgery. The selfie trend exists and most people are concerned about their image. Valentine's Day is here and there are more events, holidays and observances in February, the shortest month. You may have to pose for a selfie and take part in many events. Are you worried about your jawline, facial skin laxity, sagging neck, double chin or submental fat? Considering improving your facial appearance to be more selfie-ready? Benefit from EmbraceRF in NYC.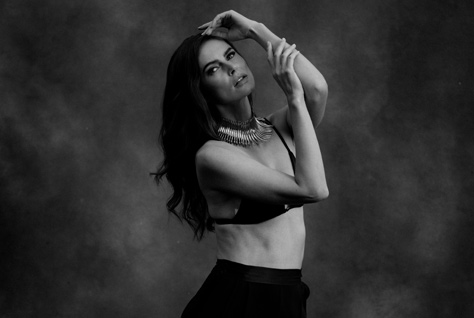 EmbraceRF is a one-time facial contouring procedure that uses radiofrequency energy to tighten the underlying skin structure and create a more youthful appearance – without surgery. It combines two InMode technologies: radiofrequency-assisted FaceTite and Morpheus8. While FaceTite is a non-invasive radiofrequency assisted lipolysis (RFAL) contouring solution for the face providing three-dimensional remodeling of the fibrous tissues, Morpheus8 is an FDA-cleared Subdermal Adipose Remodeling Device (SARD) that is applied externally. Morpheus8 is the first and only device that can mold the fat subdermally and effectively address aging concerns in the lower face.
EmbraceRF is a proven minimally invasive procedure to treat the lower face/neck area. It can address skin laxity, treat both superficial and deep tissues, improve the jaw line, rejuvenate the neck, tighten the skin in the neck and jowls, retain the youthfulness of the face, and improve the skin tone. You can enjoy results similar to a facelift, without incisions or scars.
This advanced procedure allows for precise sculpting of the face and body by allowing the physician to balance the amount of fat removed, molded, and retained. Applied externally, it is the first and only device to "mold" the fat subdermally to a depth of 4mm in order to morph the aging facial features, provide facial augmentation and rejuvenate the neck. The procedure is performed under local anesthesia in approximately 45 minutes, and has a downtime of about 48 hours or a long weekend. The results are visible immediately and only improve with time over a period of 6 weeks to 6 months.
Ideal candidates for the procedure are – those whose aesthetic concerns are not severe enough for a facelift and do not have enough elasticity of the skin for liposuction, those who are candidates for a facelift but have not had surgery due to concerns about scarring and general anesthesia; and those who have had a previous facelift, but have had early recurrence of jowls and neck laxity, and are too early to repeat another facelift.
You can also consider other facial plastic surgery procedures such as chin augmentation, browlift surgery, lip augmentation or eyelid lift to enhance your features. Whether you are considering EmbraceRF, any other procedure, or just Morpheus8 in NYC, make sure to choose an AAAASF-accredited plastic surgery center that provides the services of plastic surgeons experienced in performing the specific procedure. Choose the right procedure to restore a more naturally youthful facial appearance. Look good and feel much more comfortable while clicking and sharing photos.