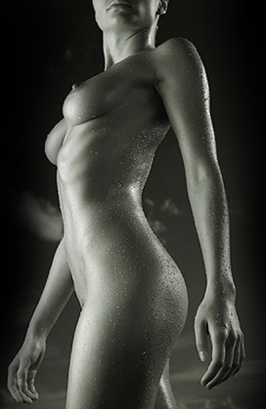 It is an undeniable fact that plastic surgery is continually on the rise, not only in the U.S., but all over the world. With the arrival of more successful minimally invasive and non-invasive techniques, more people feel confident in reaching out to physicians and benefiting from their expertise. According to a report published by the International Society of Aesthetic Plastic Surgery (ISAPS) in July 2015, over 20 million cosmetic surgical and non-surgical procedures were performed worldwide in 2014. Considering surgical procedures, breast augmentation is the most sought after among women while eyelid surgery is highly prevalent among men. The leading non-surgical procedure among both men and women is Botulinum Toxin.
The June 2015 report from Markets and Markets estimates that the global Medical Aesthetics Market will reach $12,581.9 million by 2020, growing at a CAGR (Compound Annual Growth Rate) of 10.8% from 2015 to 2020.
Key factors that drive the growth of the market are increasing demand of minimally invasive as well as non-invasive aesthetic procedures, technological advancements in energy-based devices, and rapid growth in the number of cosmetic procedures. Factors that restrict the growth of the market are – strict safety regulations for aesthetic procedures and a social stigma associated with these treatments.
Based on the product, the market is divided into aesthetic lasers and energy devices, aesthetic implants, and facial aesthetics. The aesthetic lasers and energy devices segment is classified further as laser resurfacing devices, body-contouring devices, laser hair removal devices and aesthetic ophthalmology devices.
The body contouring devices segment comprises devices for liposuction, cellulite reduction, non-surgical fat reduction and non-surgical skin tightening. Liposuction devices include the following:

Laser assisted
Ultrasound assisted
Radio frequency assisted
Water jet assisted

Non-surgical fat reduction segment includes cryolipolysis devices and devices that are laser based, radio frequency based, and ultrasound based.

The aesthetic implants segment is classified into breast implants (silicone breast implants, saline breast implants, cohesive semi-solid gel implants), and other implants (aesthetic dental implants, and soft tissue implants).
The facial aesthetics segment comprises categories such as botulinum toxin (BOTOX), chemical peels, microdermabrasion, and dermal fillers (absorbable dermal fillers, and non-absorbable dermal fillers).
As of 2015, North America is said to hold the largest share of the market. However, the Asia-Pacific region is poised to grow at the highest CAGR from 2015 to 2020. Catalysts for this growth are factors such as increasing middle class disposable income, aggressive marketing by leading U.S., and an increase in awareness about aesthetics in the region. Key players in the global aesthetics market include – Cynosure, Inc. (U.S.), Solta Medical, Inc. (U.S.), Syneron Medical, Ltd. (Israel) and ZELTIQ Aesthetics, Inc. (U.S.).