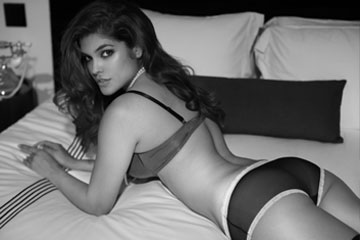 Influenced by celebrity selfies on Instagram, many women are opting to have a Brazilian butt lift in NYC to get a curvy, well-shaped derriere. The latest annual statistics report of the American Society of Plastic Surgeons (ASPS) reveals that a total of 24,099 BBL procedures were performed in 2018, a 19% increase from 2017. This cosmetic surgical procedure owes much of its popularity to the fact that it uses the patient's own fat instead of implants to enhance the buttocks. As it enhances your posterior naturally, BBL avoids the complications associated with butt implants.
Choosing an experienced plastic surgeon who is trained in this particular procedure is critical for safe, successful treatment. In addition to this, there are certain other things that patients can do to prepare their mind and body for the treatment and enjoy a positive surgical experience.
Maintain a balanced diet: One of the criteria for success with BBL is being at your ideal weight. This means maintaining a balanced diet. Eat plenty of fresh, healthy foods before and after surgery. This will ensure that your body is provided with essential vitamins and nutrients that will defend against infections and regulate your digestive system. Additionally, following a proper diet can help reduce swelling, inflammation, and scarring during recovery.Avoid processed foods that are high in salt and sugar, as it will only have the opposite effect. Foods like white bread are known to increase inflammation. Similarly, patients should avoid eating large amounts of dairy products and canned foods.
Stock up on necessary supplies: Even NYC plastic surgeons perform BBL using local anesthesia, you'll need some downtime to relax and recuperate. You need to take steps to make the period following your procedure as smooth and stress free as possible. To allow maximum time for rest and relaxation after surgery, stock up on essentials in advance. Get the necessary postoperative supplies before the day of the procedure. These include a donut shaped pillow for sitting (to avoid applying direct pressure to the buttocks), a reacher for picking up things out of reach, compression garments (if recommended by your surgeon), antibacterial soap, healthy foods and drinks, bandages, loose clothing, stool softeners, ice packs, and other nutritional products.
Practice relaxation techniques: It's natural to feel anxious before any cosmetic surgical procedure. Practicing breathing and other relaxation techniques before your BBL can free your mind of anxiousness or stress. This can speed the healing process, reduce anxiety, complications, and postoperative pain and discomfort.
Don't skip exercises: Exercising prior to your surgery will tone the muscles around your buttocks and upper legs which can improve your surgical experience as well as your results. It has been found that patients who are in good cardiovascular shape and close to their ideal body weight tend to recover faster. Staying fit will also make it easier to return to physical activity post-op and reach your aesthetic goals faster. But avoid overexerting your body as it could weaken your immune system.
Quit smoking: Quitting smoking is important for your overall health. Those considering any cosmetic procedure should avoid nicotine products, because nicotine causes the blood vessels to constrict and decreases blood flow, slowing down It could also prevent the transplanted fat from settling and forming the healthy blood supply it needs to survive. To prevent complications and ensure the best results for BBL, quit smoking at least two weeks before and after surgery.
Following these steps will make your BBL experience safer and more comfortable. Your surgeon can provide you with more tips to prepare for the procedure.
BBL requires comprehensive training and experience in fat transfer techniques as well as a professionally trained eye for aesthetic detail. So if you are planning to have a Brazilian butt lift in NYC, do some careful research before choosing your plastic surgeon because all practitioners may not have received this specialized training. Invented by leading NYC plastic surgeons Drs. Spero Theodorou and Christopher T. Chia of bodySCULPT in NYC, the Brazilian Butt Lift under local anesthesia (BBLULA) is a safer option than BBL under general anesthesia.