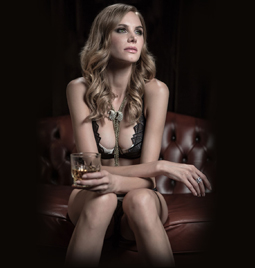 Having a baby and bringing up a child are among life's most treasured experiences. However, they tend to keep you busy, with the result that you are left with little time for yourself. Pregnancy also involves undesirable physical changes such as weight gain, build of stubborn fat deposits in areas like the waist and abdomen, and sagging breasts. Moms often find they have don't have the time to get back in shape with a proper weight loss plan. Fortunately, plastic surgery can help resolve such aesthetic issues and offers the solution in the form of a comprehensive procedure called a "mommy makeover". But is cosmetic surgery a practical goal for busy moms? Let's take a look at some common concerns related to the decision to have aesthetic procedures and the solutions to them.
One main concern relates to the care of her child or children. Some downtime and recovery time is inevitable, even with minimally-invasive procedures. While breast augmentation and tummy tuck can involve recovery time extending over a few weeks, recovery is faster with liposuction and cellulite reduction treatment. Family support or outside help could prove invaluable in these circumstances.
Many women shy away from having an elective procedure because of the risks involved. All cosmetic surgical procedures do involve some kind of risk. When you have children, you tend to be doubly cautious of exposing yourself to these risks. The solution lies in doing some proper research to find the right plastic surgeon. With a qualified and experienced surgeon, the risk of complications is greatly reduced. Moreover, with advancements in technology, many aesthetic procedures use only local anesthesia, which minimizes patient risk.
Another concern is whether the outcome will be long-lasting. This would also depend on your choice of surgeon. An experienced surgeon would utilize advanced technologies that can provide an attractive and long-lasting outcome. However, to maintain your results, it's important that you lead a healthy lifestyle with proper diet and exercise.
Having transformative body procedures can have a very positive impact on a woman's self-esteem. It makes moms feel proud that they took the right measures to restore their looks and confidence.