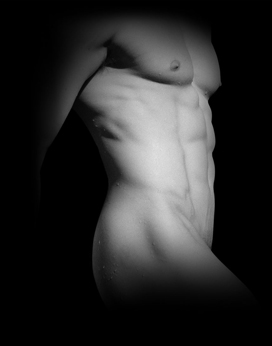 Recent years have seen a number of men going for body contouring procedures to achieve a better groomed and attractive appearance. With more men becoming aware of the importance of looking young and confident to beat the competition at the workplace, and also of the undeniable association between looking good and feeling good, the demand for male plastic surgery procedures also shows an upward trend. Reports from the American Society for Aesthetic Plastic Surgery (ASAPS) reveal that a dramatic increase in the procedures for men has been noted and the figures went up by 43 percent in the last 5 years. Interestingly, Americans spent over $12 billion on various procedures last year.
The demand for both surgical and non-surgical options increased over the past 5 years. The organization has been collecting data since 1997 and the latest report showed an impressive 273 percent increase in the number of procedures performed on men since then. Washington Times quotes a Business Insider report that refers to the four types of men who often get plastic surgery. These are men:
Seeking the photo-ready looks of a male model
Who want to perfect on their body-building image
Belonging to the "athletic dad" group intent on a few daddy do-over procedures
Looking to compete with youngsters at the workplace
Of all, competition at the workplace is the most significant factor that might have resulted in an increasing demand for rejuvenation procedures. Men want to look as young as they feel and make themselves more presentable, which is the key to proper communication and maintaining relations. In the company man's world, men who are in top positions would love to look as powerful as they feel and so they need to appear fit, younger, and more masculine. The better they look, better are their chances to climb up the corporate ladder.
Plastic surgeons provide procedures that may include neck lift, eye lift, jaw line re-contouring and liposuction that help achieve a refreshed and youthful-looking appearance. Plastic surgery experts believe that this trend may not wane in the near future. Men, just as women, who want to have a firm footing in the challenging and often ageist job market have started considering body sculpting options that would ensure them a youthful and energetic appearance, especially in the present scenario where board-certified plastic surgeons offer a full spectrum of care.
Blepharoplasty or eyelid lift, male breast reduction and facelift are the top three procedures for men, according to the latest ASAPS statistics. Eyelid surgery would help men resolve their tired and puffy eyelids and reward them with expressive and alert eyes. Breast reduction for gynecomastia removes the excess fat and tissues in the chest area to provide a flat chest and enhanced masculinity. Ageing, stress and lifestyle habits take a toll on one's facial appearance. A face lift can soften the ageing signs and provide a youthful-looking face. With improved overall appearance, men also get to enjoy a boost in self confidence and self esteem.