Plastic Surgery Options for Men
You deserve to look your best and feel happy and confident. That's why we offer a range of cutting-edge plastic surgery options specifically tailored for men. Our skilled and experienced plastic surgeons – Dr. Spero J Theodorou and Dr. Christopher T Chia are committed to providing personalized treatments that would enhance your natural features and bring about the desired outcome.
Men seek plastic surgery for diverse reasons such as – to improve their looks and thereby their self-confidence and emotional well-being, for career advancement, to address body image concerns, aging concerns, gynecomastia, and so on. Our experienced plastic surgeons specialize in male facial rejuvenation surgery, male body contouring surgery, male breast reduction, and other aesthetic procedures.
Take the first step towards a more confident and revitalized you. Schedule a consultation with our expert plastic surgeons to discuss your goals and explore the best options available for achieving the looks you desire.
Male Plastic Surgery in Manhattan NYC – Options To Choose From
Our surgeons are experienced in performing various male plastic surgery procedures, including:
Gynecomastia surgery
Liposuction
Rhinoplasty
Blepharoplasty
Facelift
Brow lift
Chin augmentation
Tummy tuck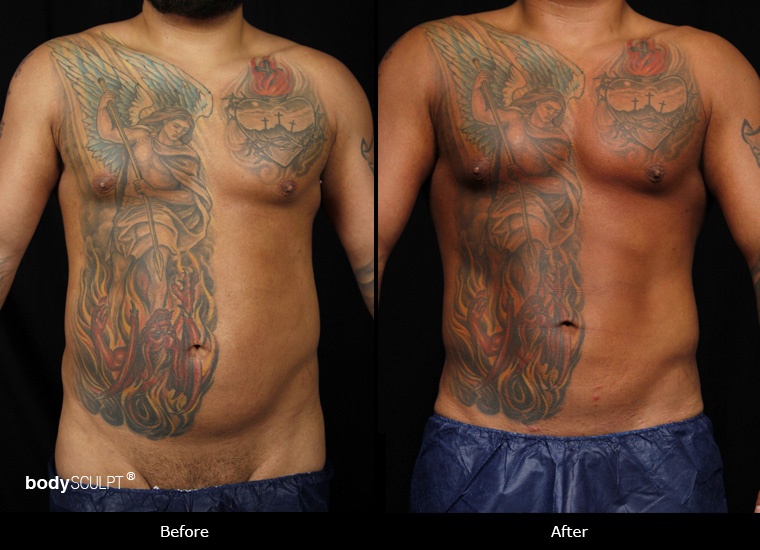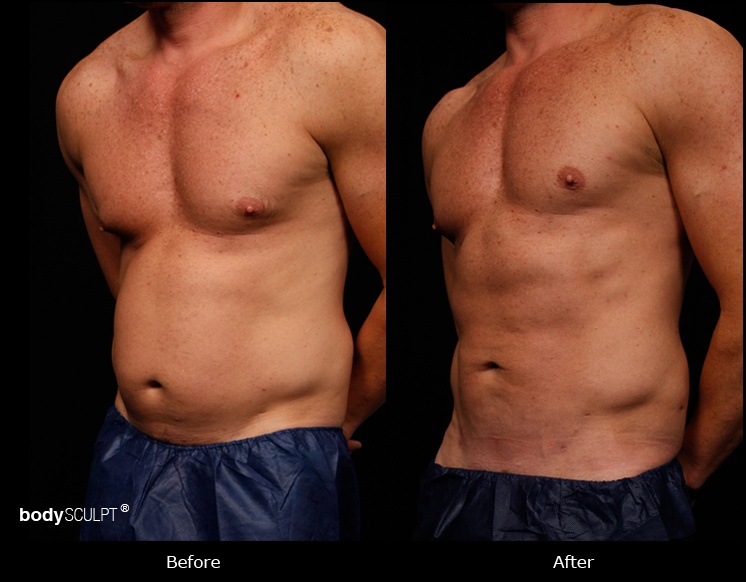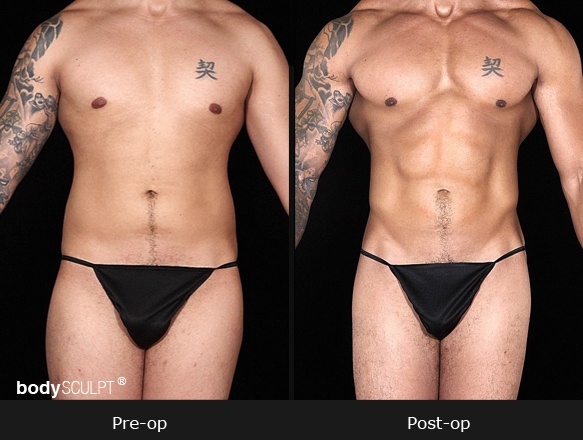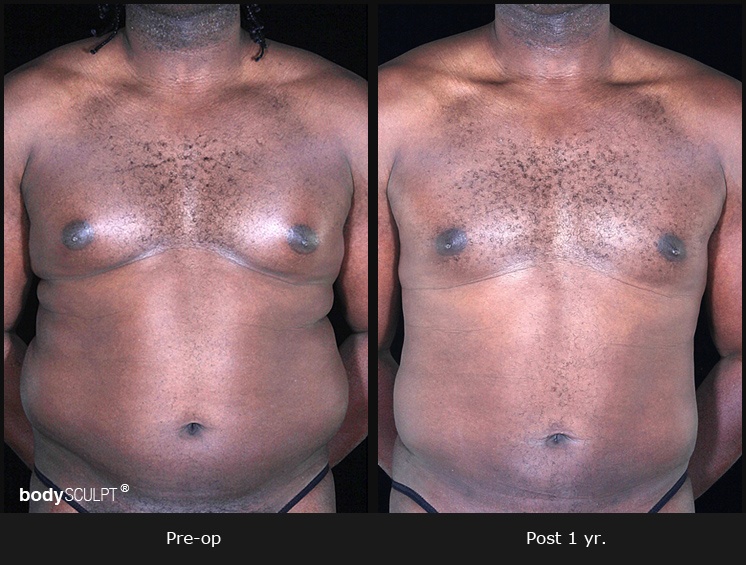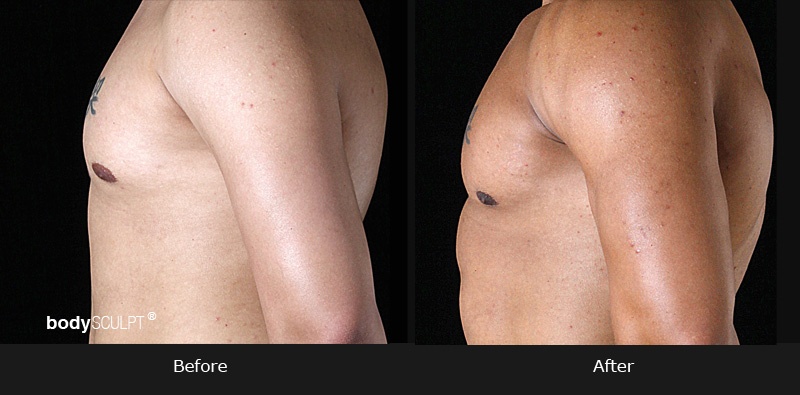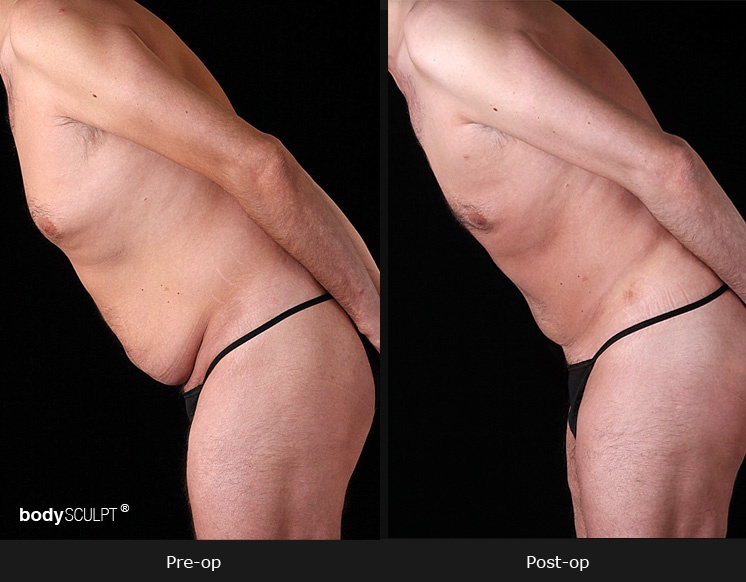 Male Breast Reduction (Gynecomastia)
Pectoral Implants for Men
ADVANCED TECHNOLOGIES FOR THE BEST RESULTS
Our plastic surgeons utilize advanced techniques and technologies to provide the best aesthetic results to their patients.
They perform cosmetic surgery using various minimally invasive and non-invasive technologies to provide natural-looking results and a refined, fit appearance. These devices are ideal to get rid of excess fat and tighten the skin in various parts of your body including the abdomen, breasts, flanks, hips, buttocks, back, and knees.
Fractora™
Lumecca
DiolazeXL
VASERshape
Vanquish
Kybella
These non-surgical options help you achieve your aesthetic goals without incisions and surgery, and with little to no discomfort or downtime. Our plastic surgeons have extensive experience in performing treatments with InMode workstations. We are proud to be one of the first among the plastic surgery practices in NYC to offer InMode's EVOKE and EVOLVE procedures.
We prioritize your safety, comfort, and satisfaction above all else. Our state-of-the-art facilities and experienced team will provide exceptional care and support throughout your journey. With a focus on natural-looking results and minimal downtime, our plastic surgery options for men offer transformative and long-lasting benefits.
Are plastic surgery procedures safe for me?
The procedures are safe, with the right plastic surgeon. Your safety and well-being are our top priorities. Our surgeons employ advanced techniques and state-of-the-art technology to ensure safe and successful outcomes.
How long is the recovery period?
Recovery time varies depending on the procedure. While some treatments may require minimal downtime, others may necessitate a more extended recovery period. Our team will provide you with detailed post-operative instructions to ensure a smooth and speedy recovery.
Can plastic surgery help me achieve a more athletic physique?
Yes, our male liposuction and body contouring procedures can help you achieve a more sculpted and athletic appearance. By targeting stubborn fat deposits, we can help define your muscles and provide a toned physique.
Will the results look natural?
Absolutely. We take pride in delivering natural-looking results that enhance your masculine features while maintaining your facial harmony. Our skilled surgeons have a keen eye for detail and work with precision to achieve the most natural-looking outcomes.
Schedule a Consultation
If you are interested in plastic surgery for men or any other aesthetic procedure, we invite you to schedule a consultation with one of our expert plastic surgeons. We are dedicated to providing personalized care and helping you achieve your aesthetic goals.
To schedule a consultation, contact us at 1-800-282-7285 or email info@bodysculpt.com.