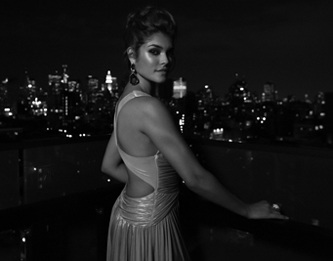 Sagging skin under your arms can be a big dampener, especially when you want to wear a sleeveless dress. Most people find that even vigorous diet and exercises cannot address this sagginess, which is usually caused by factors such as excessive weight loss, heredity and aging. Arm lift or brachioplasty is widely accepted as the option to reduce the excess fat and skin under your arms. The good news is that you can now have a scarless arm lift with BodyTite. While conventional arm lift surgery leaves scars, this unique radiofrequency-assisted liposuction (RFAL) technique does not.
The FDA approved BodyTite arm lift tightens and removes unwanted sagging skin without leaving any permanent scars. The plastic surgeon inserts the BodyTite radiofrequency probe through a small incision made on the upper arm skin. The radiofrequency energy gently liquefies the unwanted fat cells, allowing them to be easily removed using a cannula. In addition to removing fat, the procedure simultaneously tightens the skin and coagulates the tissues, which helps the surgeon sculpt the arms to achieve the ideal shape.
Minimally-invasive BodyTite arm liposuction is performed using local anesthesia, which allows the patient to be awake during the procedure. Other benefits of this procedure include:
Arm lift without scars
Immediate skin tightening
Efficient body contouring
Less swelling and bruising
Shorter downtime
Minimal discomfort and pain
Due to minimal surgical trauma and downtime, most patients return to routine activities soon. One study found that 81% patients returned to work within 1-3 days of the procedure. Moreover, post-operative patient satisfaction surveys held during the study revealed that most patients had minimal or no discomfort and were satisfied with their fat reduction and skin tightening results.
Choose a professionally trained and experienced plastic surgeon to benefit from safe and effective BodyTite arm liposuction. The right surgeon can ensure excellent body contouring, though it is important that you maintain a healthy weight for long-lasting outcomes.