When we look closely into the search figures or enquiries made on any search engine, we can get a clear idea regarding the present trends in a specific sector. It is therefore easy to figure out the most popular cosmetic procedure by taking into account the number of queries made. A report in dailymail reveals the figures from a private healthcare search engine which noted the popularity of cosmetic procedures in the UK.
Interestingly, the biggest jump in cosmetic surgery inquiries was for nose jobs and mini-facelifts. The figures say the procedures are up around 1,200 per cent each compared to that of last year. However, with searches up 80 per cent this year, breast operations continue to be the most popular procedure.
Here are other interesting aspects revealed when the search engine results were analyzed.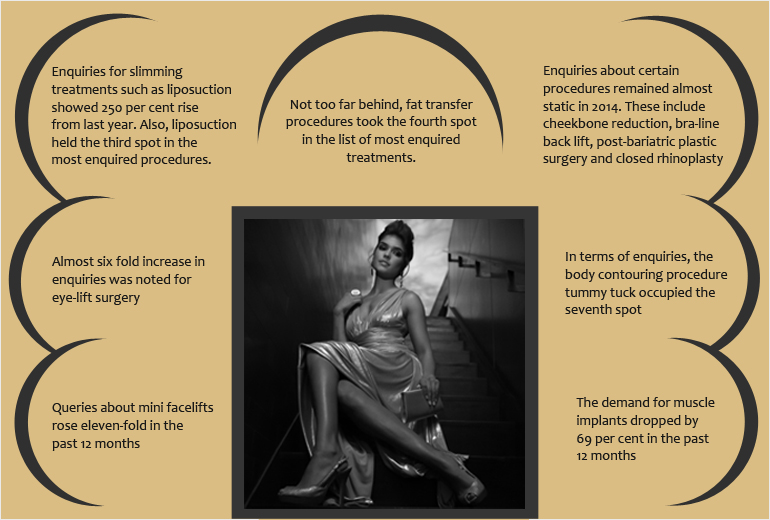 Breast surgery especially is becoming immensely popular with the versatile approaches such as composite breast augmentation skilled plastic surgeons adopt. In the U.S, this breast enhancement procedure is provided at leading plastic surgery facilities. It involves the use of both breast implants and fat transfer that ensures the best of both approaches and brings about excellent aesthetic results. Anyone planning for cosmetic surgery should first consult a practitioner who is qualified, experienced and provides all the information the patients need to take a well thought-out decision.