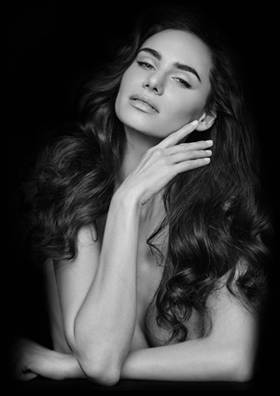 The signs of the natural process of aging first become visible in the face. Facial rejuvenation procedures are designed to reduce many of the signs of aging and can even make men and women look young as they feel. Cosmetic procedures are performed to tighten the skin and muscle, restore fullness and resolve irregular skin texture and discoloration. Treatments performed to address these aesthetic concerns include facelift, mid-face implants and laser resurfacing.
Though surgeons believe that performing more than one procedure at one time can address these signs of facial aging, they tend to worry that simultaneous procedures can have a damaging effect on the skin and tissues. A recent study allays these fears. The researchers reported that total facial rejuvenation can be carried out safely at one time. The study covered 21 women age 58 to 71 who had a total aesthetic surgical procedure and found that
All experienced normal wound healing, producing a new top layer of skin
They could use makeup within two weeks with no issues
No complications were reported related to the more extensive surgery
Their findings led the researchers to conclude that "combining techniques is a really safe approach".
The researchers also offered some relevant information on skin tightening, which is traditionally believed to be the answer to facial aging. According to them, tightening does help resolve a sagging neck and jawline, but for the midface, volume restoration is more critical. This is so because as people age they lose volume in the mid-face and conventional facelift surgery which involves tightening may not work. The study also stresses the role of laser treatments for smooth, even skin to restore a more youthful appearance. For instance, non-ablative laser treatments can provide a smooth, beautiful, fresher looking skin texture by activating the body's own process of natural healing. Similarly, exfoliation methods also remove just the upper layers of the skin and like laser-enabled procedures, offer benefits such as minimal recovery time and optimal results.