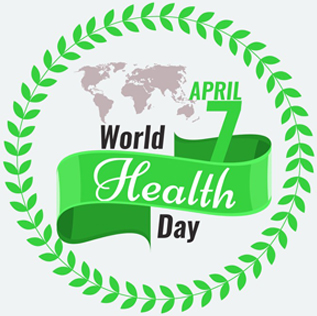 World Health Day is observed on April 7, the founding day of the World Health Organization (WHO). Every year a theme is selected to draw attention to a current world health issue, and in 2016, the focus is on tackling diabetes. WHO has indicated that the goal of the campaign is to trigger a set of explicit, effective and reasonable actions to tackle diabetes. Comprehensive steps need to be devised to prevent diabetes and also to diagnose, treat and care for people with the condition.
The objective of World Health Day is to beat the diabetes by increasing awareness about the condition and reducing the risks of developing the condition. The best way to celebrate the event is to educate yourself about this chronic medical condition and spread awareness about it among your loved ones and community.
Here are some alarming statistics about the rise in the incidence of diabetes and its effects:
About 350 million people worldwide have diabetes and the count is likely to more than double in the next 20 years.
In 2012, diabetes was the direct cause of about 1.5 million deaths. The low- and middle-income countries had the most number of diabetes deaths (80%)
Type 2 diabetes accounts for around 90% of all diabetes worldwide
Reports indicate that type 2 diabetes among children has increased worldwide
These statistics underline the importance of tackling diabetes. Several organizations worldwide will hold campaigns, lectures and other interesting activities to achieve the goals of World Health Day. The International Diabetes Federation (IDF) is setting up activities with a plan to influence policy, increase public awareness and encourage health improvement. The plan also includes providing education for public with diabetes and their healthcare providers in addition to promoting the exchange of high-quality information about diabetes.
Obesity, overweight, lack of physical activity and poor nutrition are among the factors that increase the risks of type 2 diabetes. So making simple lifestyle changes with regular exercise and a healthy diet can reduce your chances of developing the disease. WHO is calling on everybody to set up their own local World Health Day event where they can discuss and share information, messages for the day. Take steps to prevent diabetes – celebrate World Health Day!