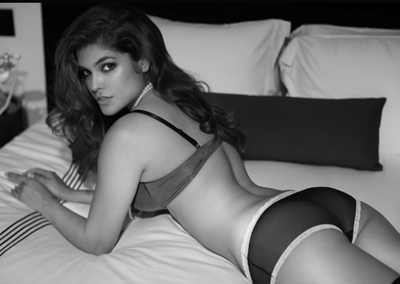 Many men and women would love to achieve a slimmer, well-shaped body, but most often, dieting and exercise would fail to produce the desired results. Those last few fat deposits in certain areas simply refuse to go away.
Cosmetic surgery is widely accepted as the solution. One of the most popular options is liposuction. The traditional method removes fat deposits and usually involves general anesthesia and invasive surgery in an operating theatre. It can get rid of fat bulges, but comes with the risks associated with general anesthesia, infection, bleeding, and blood clots. Moreover, further surgery would be needed to remove the loose skin left behind.
However, today, the best part about 'cosmetic surgery' is that it doesn't involve going under the knife. There are several minimally invasive and non-invasive procedures available that can help you achieve your body sculpting goals easily and with hardly any downtime.
Laser lipo: An advanced laser-enabled device with a small cannula is inserted in the skin. Laser energy melts the fat which can then be suctioned off quite effortlessly. The laser stimulates the production of collagen and tightens the tissue and skin. The patient needs only local anesthesia. Bleeding or bruising is minimal as the laser cauterizes the blood vessels. This minimally invasive procedure is ideal when it comes to dealing with localized deposits of fat in various areas such as the abdomen, hips, thighs, upper arms, face, neck and more.
CoolSculpting: This is the newest option available to shape the body. Unlike liposuction, it is completely non-invasive and there is no anesthesia, cannula or needles involved. The patented CoolSculpting device uses advanced cooling technology or Cryolipolysis to bring fat cells to temperatures near freezing to destroy them. The body then naturally eliminates the destroyed fat cells over time. This procedure can reduce fat in multiple areas of the body and results can be improved with additional sessions. Moreover, this safe and comfortable treatment can be used to resolve fat deposits if they appear in the future.

CoolSculpting is distinct from other cosmetic fat reduction treatments as it actually reduces the number of fat cells in the treated areas. Its effectiveness is evident from its popularity – over 1 million CoolSculpting treatments have been performed worldwide.
Both these procedures are FDA cleared, safe and effective, and provide long-lasting results. They can help you become slimmer, fit better in clothes, and feel and look better, though a successful outcome would largely depend on the plastic surgeon you choose.