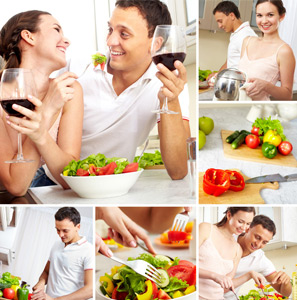 Are you looking to shed a few pounds and get back in shape? Burning the calories that you consume everyday is the key to achieving this goal. People often sign up for hard-to-do exercise regimens to meet their goals and of course they do help. However, many may get exhausted with these tedious activities midway and drop them altogether. Are you one among such people looking for alternate means that can help you burn some calories in a lighter way?
Here are some everyday activities to engage in. Make sure that you also watch your diet to meet your goal easily. After all, you won't get bored if you enjoy what you do.
Spend some time everyday to play with the kids. This not only helps you burn a few calories but also helps you relax.
Invest some time for an everyday hobby such as gardening. Plucking weeds, digging and watering your crops all help you to burn calories in addition to giving you pleasure.
Iron your clothes yourself. It would be good if you can take the role of ironing the clothes of your family members too.
Spend some time dusting the surfaces of tables, shelves, and knickknacks in your home once in a week. This makes your house look clean and in addition helps to burn calories.
Brush your teeth for at least two minutes. In addition to oral health, this also helps you burn a few calories. Do it two times a day, in the morning and before bed.
Fix a day of the week to wash your car or bike. Also, take some time to wash the windows of your home. Cleaning and washing may not be fun but it definitely helps you lose a few calories. Or do the stuff with a partner and the whole thing will be much more enjoyable.
Make it a point to cook your own meals. It not only helps you to have healthy home cooked meals but is also an activity that will help get rid of some extra fat.
Have an evening walk with your dog down the street. In addition to burning calories, it gives you an occasion to relax after the day's tiring job.
Last but not the least you should get your daily good night sleep of 8 hours that complements all your calorie burning activities.
You can also try out some other ways to burn some extra calories everyday such as walking to work rather than driving, taking the stairs instead of an elevator or escalator, walking down the hall to see a colleague rather than making a phone call or sending an e-mail, and so on. Make a list of your everyday activities and keep a close watch on those activities that involve minimum movement on your part. Bring more movement into such activities and benefit in the long run.