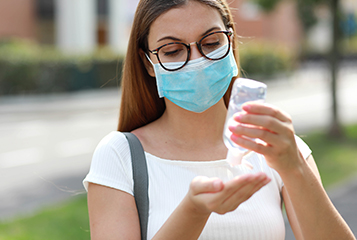 With lockdown and social distancing, people are wondering how they can enjoy their favorite fall activities. The good news is that there are a lot of fun things that you can do even if you are social distancing, staying indoors, or going outdoors. However, to enjoy those activities this year, it's crucial that you take measures to protect yourself and your loved ones from COVID-19 as well as flu.
In a recent MarketWatch report, Centre for Disease Control and Prevention Director Dr.Robert Redfield said the things people can do to stay safe and healthy in this fall include wearing a face mask, washing hands, social distancing, avoiding crowds, and importantly, getting a flu shot. Getting vaccinated against the flu can reduce the risks of hospitalization at a time when hospital beds are necessary for COVID-19 patients. The news report also notes that following safety measures for the coronavirus can help minimize the spread of viral respiratory illnesses like rhinovirus and respiratory syncytial virus (RSV) this autumn.
So, with all these safety measures, there are many activities that you can enjoy this fall:
Apple picking and pumpkin patch visits: Go apple picking and visit that pumpkin farm. Farms now require reservations so as to limit the number of visitors at one time. Before you visit the farm, call and ask for guidelines and precautions. Choose a nonpeak hour to visit, wear your face mask, and carry a sanitizer.
Sporting events: If guidelines and safety measures are followed, attending these activities will not be a problem. Many schools and organizations have limited the number of fans to sporting events, says www.popsugar.com. Parents should use a face mask and social distance to while watching a live event. If the school offers a virtual option , you and your family can watch at home.
Enjoy the fall foliage: This is one of the best activities you can do during the lockdown. Tak a walk through your neighbourhood or drive around to admire the autumn fall. Don't forget to follow safety measures when you're outdoors.
Engage in fall crafts at home: Encourage your kids to engage in DIY fall crafts at home. There are so many ideas on the internet and this is the best time to bring out the creativity in your kids!
Get your flu vaccine and stay safe and healthy as you enjoy your fall activities. As Dr. Redfield notes, "If people follow the CDC's social distancing and hygiene recommendations and get their flu shots, it will bring this (COVID-19) outbreak down".