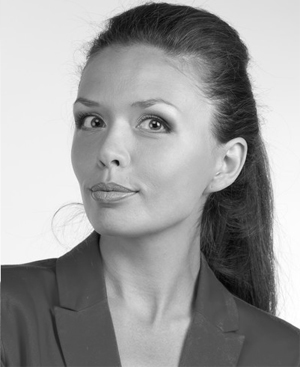 According to an article published by the American Society for Aesthetic Plastic Surgery (ASAPS), women prefer a younger looking face over a more youthful looking body. A national survey conducted last year by Botox manufacturer Allergan found that almost 60% of women respondents chose a more youthful-looking face to a more youthful-looking body. The reason, according to experts, could be that a great looking body would be futile if your face looked old and tired.
Aging, exposure to sun, stress, and other factors can damage your facial skin and make you look older than actually you are. Wrinkles, enlarged pores, sagging skin, and spots are some of the common characteristics of sun-damaged or aging skin. Fortunately, there are many surgical, minimally-invasive, and non-invasive treatments available for facial rejuvenation.
Facelift: This surgical procedure reduces wrinkles, lines and deep creases below the lower eyelids. It also involves the removal of excess fat and tightening of the skin and underlying muscles to improve the overall appearance of the face and jaw line.
Neck lift: This treatment resolves jowls or fat deposits under the jaw line, the sheet of muscles under the skin of the throat, drooping or sagging skin, and a 'turkey wattle neck'.
Blepharoplasty: Eyelid surgery rejuvenates eyelid appearance by resolving puffiness or bags under eyes, sagging or loose skin that appear as folds on the upper eyelid, droopiness of lower eyelids, excess skin and wrinkles on the lower eyelid and excess fatty deposits on the upper eyelid.
Brow lift: This procedure lifts sagging and drooping eyebrows, removes wrinkles around the brow, and resolves lines on the forehead, furrowed lines above the nose and overlying skin folds.
Laser skin resurfacing: This advanced laser treatment reduces wrinkles around the mouth, restores skin tone and corrects conditions such as pigmentation, facial scars, and pitted or discolored scars or acne.
Injectables and fillers: Botox reduces facial creases and fine lines while dermal fillers fill out parts of the face that have become hollow or lost volume with age.
Photo rejuvenation: This procedure treats brown spots, melasma, broken capillaries and sun spots.
Dermabrasion: This treatment removes the upper layers of skin with a rotating sloughing surface to remove acne scars, wrinkles and other skin blemishes.
Chemical peels: These diminish fine lines, wrinkles, uneven skin tone, and scars and discoloration, and remove layers of dull, dead skin.
You can limit damage to your skin and slow the aging process by avoiding too much exposure to the sun. If signs of aging are bothering you, consult a qualified plastic surgeon. The specialist will evaluate your concerns and provide you with a customized treatment plan to restore a more youthful looking face.