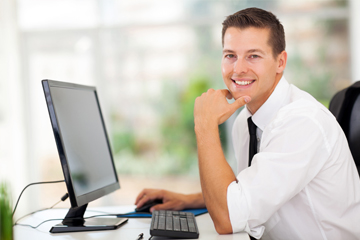 From a young age, we all are taught to practice good personal hygiene because it can help us in many ways and is also necessary for personal, social, health, and psychological reasons or simply as a way of life. Upholding hygiene at the workplace is also very important. The impact of poor hygiene on a workforce is not only unfortunate for the individuals affected, but can also have a negative effect onthe business as a whole. Absence of hygiene is believed to account for most new-world sicknesses. Keeping a decent standard of hygiene can prevent the development and spread of contaminations, illnesses, and infections.
Here are the reasons why every employee needs to take workplace hygiene seriously:
Unhygienic habits will affect others: Workplaces with a large number of people are generally crowded. If an employee does not have good hygiene, it can affect them as well as others by leading to the spread of infections across the office.
Good hygiene increases your productivity: "A healthy body is the home of a healthy mind". A person with proper personal hygiene will be efficient at work also. They would be highly organized employees. They will find time to maintain a personal hygiene routine and make sure that they look neat, clean and confident. On the other, people who do not practice good personal hygiene are usually lazy and might make a lot of mistakes and not meet the deadlines. Following workplace hygiene policies would act as a catalyst to improve the productivity and would make you an organized employee.
Earns you respect: A person who keeps himself/herself neat and clean all the time tend to have an appealing personality. Poor personal hygiene can affect other employees in the office and affect your personality and how others perceive you. Moreover, if you show respect to the environment where you and other employees work, you will be appreciated for your behavior and earn everyone's respect.
Promotes a good physical appearance: With a proper personal hygiene, your physical appearance will be polished and professionally appealing.
Protects you against various diseases: Many infections and diseases can be prevented by maintaining appropriate personal hygiene.
There are several things you can do to ensure personal hygiene at work:
Washing hands before eating or serving anything
Keep hand sanitizer and facial tissues near your work desk
Wash your hands thoroughly after each restroom visit, to prevent contaminating your hands.
Bathe or shower regularly – every day before work, or every night before you go to sleep.
Wear clean clothes
Regularly wash and cut your hair to keep a neat appearance. If your company's personal hygiene workplace policy has hair-specific rules, follow them.
Visit the dentist at least once a year to diagnose and correct any oral health issues you have, as it might lead to bad breath, and some can cause serious health problems.
Motivate your colleagues to keep the environment neat and clean
If you tend to sweat a lot, wear deodorant or antiperspirant daily, instead of smearing on perfume.
Avoid wearing too much perfume or cologne; though it may smell nice to you, it may cause the allergies in people working near you.
Maintaining personal hygiene in the workplace will help promote a positive working eco-system in the workplace, where employees are themselves comfortable and it is more comfortable for other people to be around them.