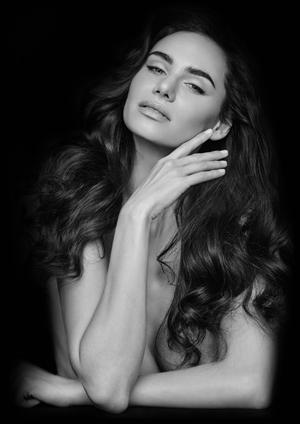 The skin gets stretched with massive obesity, and with excessive weight loss, the result is invariably folds of excess skin, sagging wrinkles and flaccid muscles. In most cases, the skin cannot conform to the new shape because it loses elasticity. Compared to the rest of the body, the changes are most evident in the face. When people lose weight, they also tend to lose some of that fullness in the cheeks and jawline. Substantial weight loss also leaves men and women with under-eye bags. Moreover, aging will continue to change the shape of the face. That's why more and more extreme-weight loss patients are opting to have cosmetic surgery to improve facial appearance after weight loss.
There are many options available to restore your looks and resolve extreme weight loss and aging issues – from a surgical facelift and minimally invasive laser lift to non-surgical Botox cosmetic injections and other treatments.
Brow Lift -> lifts sagging and drooping eyebrows and reduces wrinkles in the brow
Cheek Augmentation -> restores that fullness of your cheeks via implants or fat grafting
Cosmetic Chin Surgery -> results a stronger, well-defined chin, tones up a receding or weak chin by modifying its projection
Eyelid Surgery -> rejuvenates eyelid appearance by resolving bags under the eyes, loose and sagging skin in the upper eyelids, and wrinkled or drooping eyelids.
Face Lift (Rhytidectomy) -> reduces facial wrinkles, lines, and saggy skin and tightens the underlying muscles.
Lip Augmentation -> makes the lips fuller, improves lip contour and reduces lines and wrinkles around the lips
Rhinoplasty -> Nose surgery reforms the shape, size and position of the nose to blend with overall facial appearance
Using laser technology, a minimally-invasive laser lift lifts the neck and lower face, contours and restores youthful curves in the neck, tightens sagging skin and the underlying muscles and improves jaw line definition. Non-surgical injectable fillers such as Botox and Juvederm are also popular options to resolve facial wrinkles, creases and fine lines.